What are the characteristics and advantages of the sky screen LED display?
The sky screen LED display has a peculiar effect in some scenes, and is widely used in subways, airports, stations, shopping malls, etc. The sky screen LED display is made of high-quality soft film group. Huarong Optoelectronics has a domestic professional soft film group production line. The automated production line can allow the flexible film group to exert ultra-high performance, and provide high-quality, high-performance customized solutions for the sky screen LED display, which can be customized according to customer needs, high-end creative products. So, do you know what are the characteristics and advantages of the sky screen LED display?
Features of sky screen LED display:
1. Seamless splicing: adopting trapezoidal circuit design, can realize seamless splicing;
2. Uniform tapping: support uniform tapping technology, the display screen is not distorted;
3. Flexible control: Synchronous and asynchronous compatible, supporting both offline and online modes;
4. Good heat dissipation: use aluminum structural heat dissipation solutions;
5. Convenient installation: As a complete system, it supports floor installation, hoisting, embedded installation, etc.;
6. Convenient maintenance: support front and back maintenance.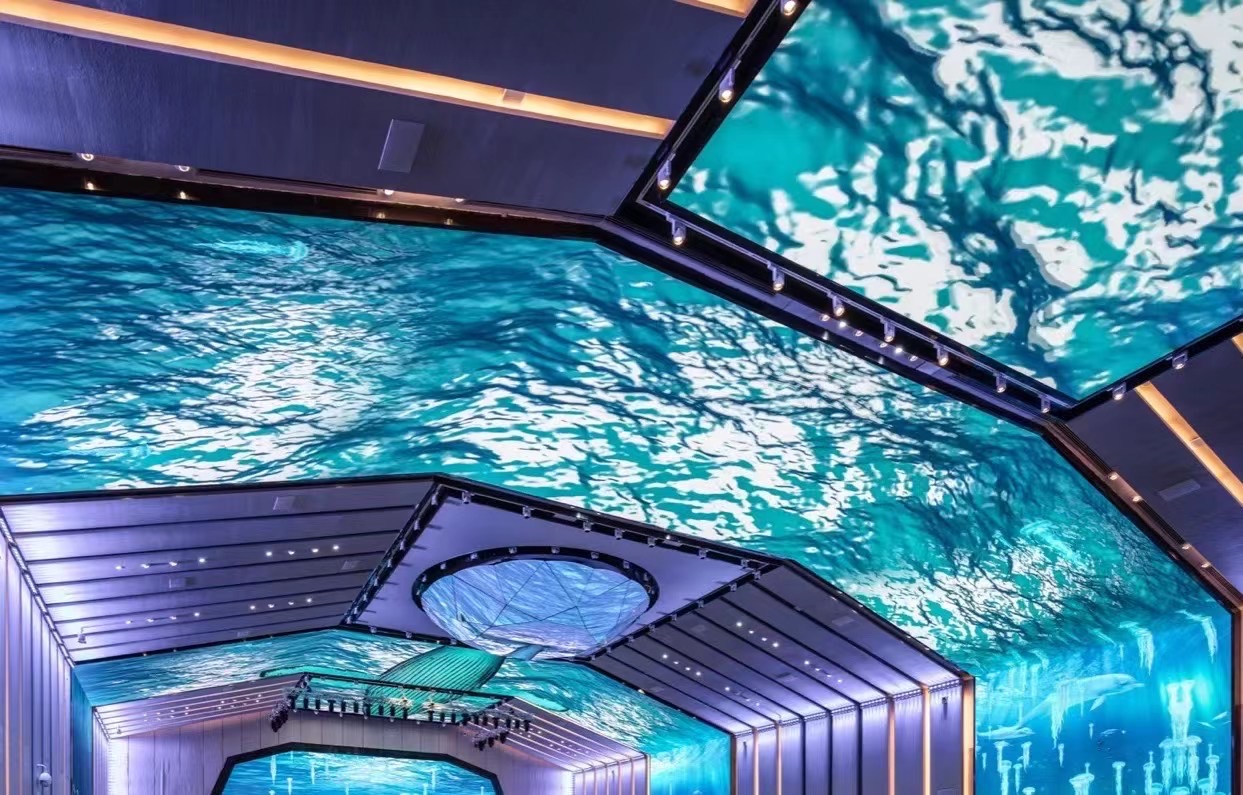 Advantages of sky screen LED display:
1. The quality of the canopy LED display is mid-to-high-end product. The statistical dead-light rate in 2019 is only 500,000/1. Use it with confidence during the 3-year warranty;
2. Patented mask design, dustproof and waterproof, protection grade reaches IP65;
4. Use uniform pure copper wire to ensure stable signal and power supply, and safe and reliable use;
5. Ultra-wide viewing angle design, the maximum viewing angle can reach 145 ° to expand the audience;
6. Strictly control the purchase of raw materials, and the unique anti-deformation module kit ensures that the screen body is flat and not deformed;
7. Low power consumption, low heat, energy saving and environmental protection, the minimum power consumption of outdoor led display only needs 280 watts;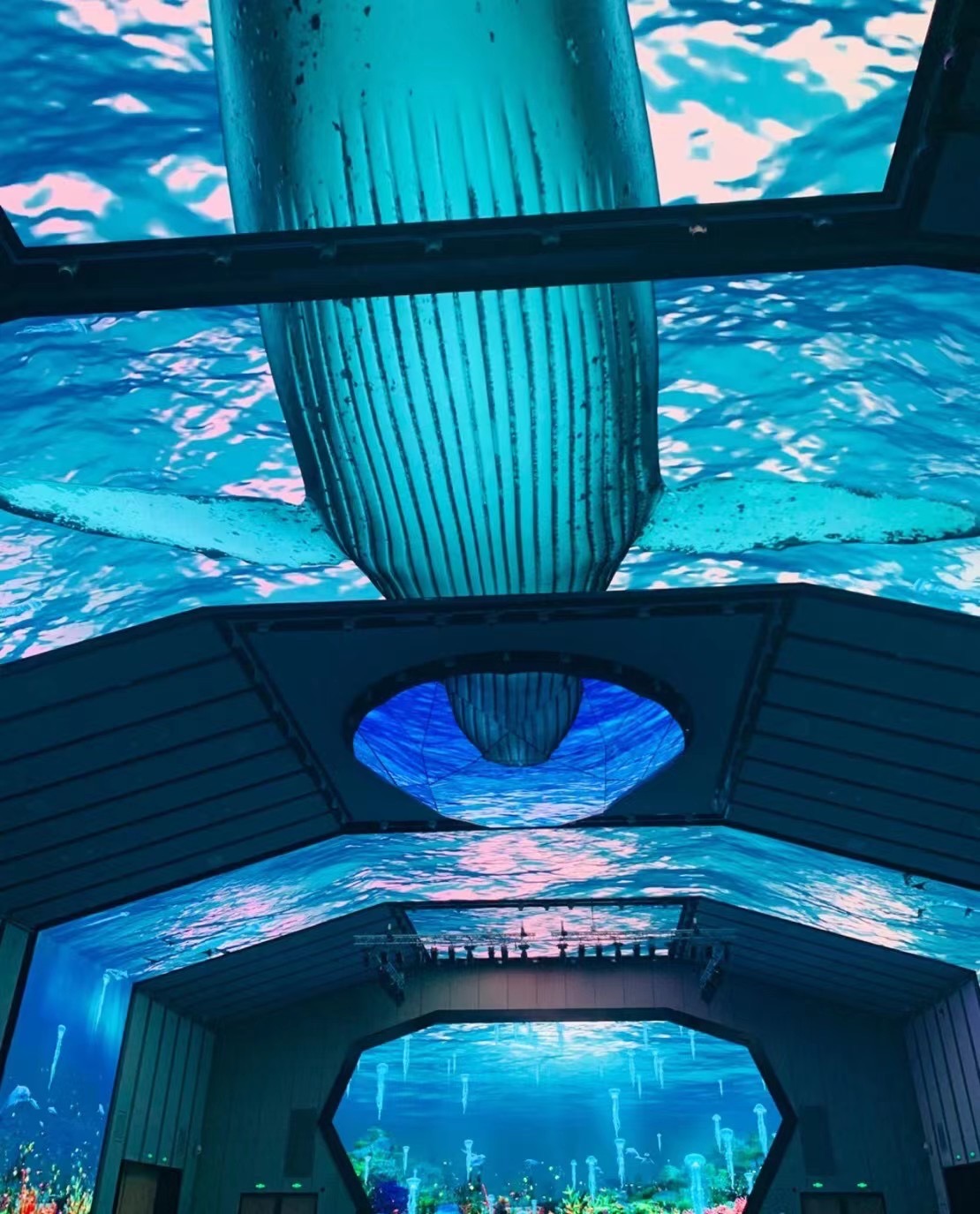 8. The standard waterproof box body is finished with high-quality rigid material, and the splicing seam between the module and the module is strictly controlled within 0.1 mm;
9. The color is uniform, the contrast is high, the picture is beautiful and natural, the display effect is free of any graininess and mosaic phenomenon, and the color uniformity performance is good;
10. Ultra-high brightness, up to 7000cd/㎡, with low attenuation, high reliability and high weather resistance, perfect display screen content and attract eyeballs;
11. The latest support for the front maintenance mode, which can be disassembled and maintained before the module. The maintenance speed is more than 5 times faster than the traditional LED display, which greatly reduces the maintenance time.
The above content is the characteristics and advantages of the sky screen LED display, I hope it can help you.