Description
Chuanglian A-200BI-PH LED Display Power Supply
Applications:
Industrial control systems, mechanical and electrical equipment, electronic instruments, industrial automation, household appliances, etc.
Reference Standard:
EN55024\EN61000-4-2,3,4,5,6,8,11\GB17625.1\EN61000-3-2,-3\EN55022\GB4943\UL1012
Product Description:
A-200BI-PH is a LED display power supply without fans.The input voltage rang is 90~264VAC,and output voltages are 3.8V、4V、4.2V、4.5V、4.6V、5V and so on. It can be applied to LED display、LED indicator light and other Led display fields.
This series product is an ultra-thin design with a PFC function, with a height of only 25.4mm and a wide of only 30mm. It can adapt
to a variety of box size requirements. Super high efficiency, compact shell design and good heat dissipation ensure the long-term stable work of this series of products.
Product code specification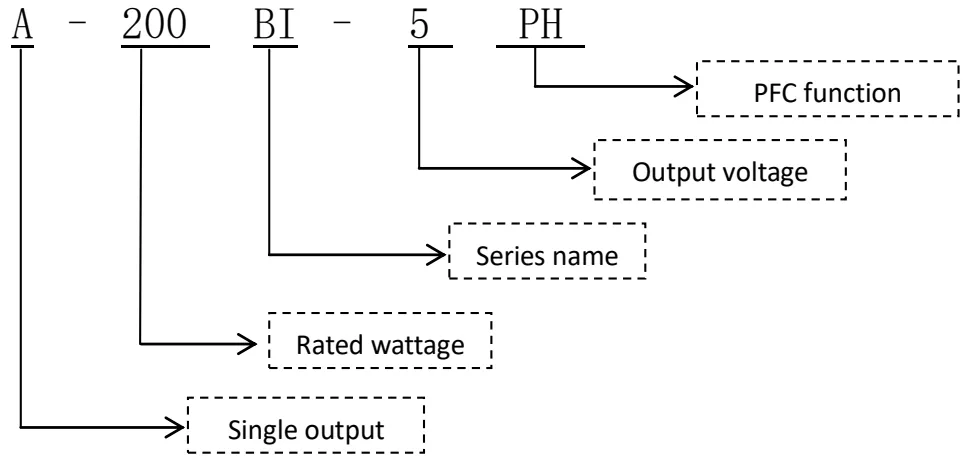 Derating Curve and Static Characteristics

Mechanical Specification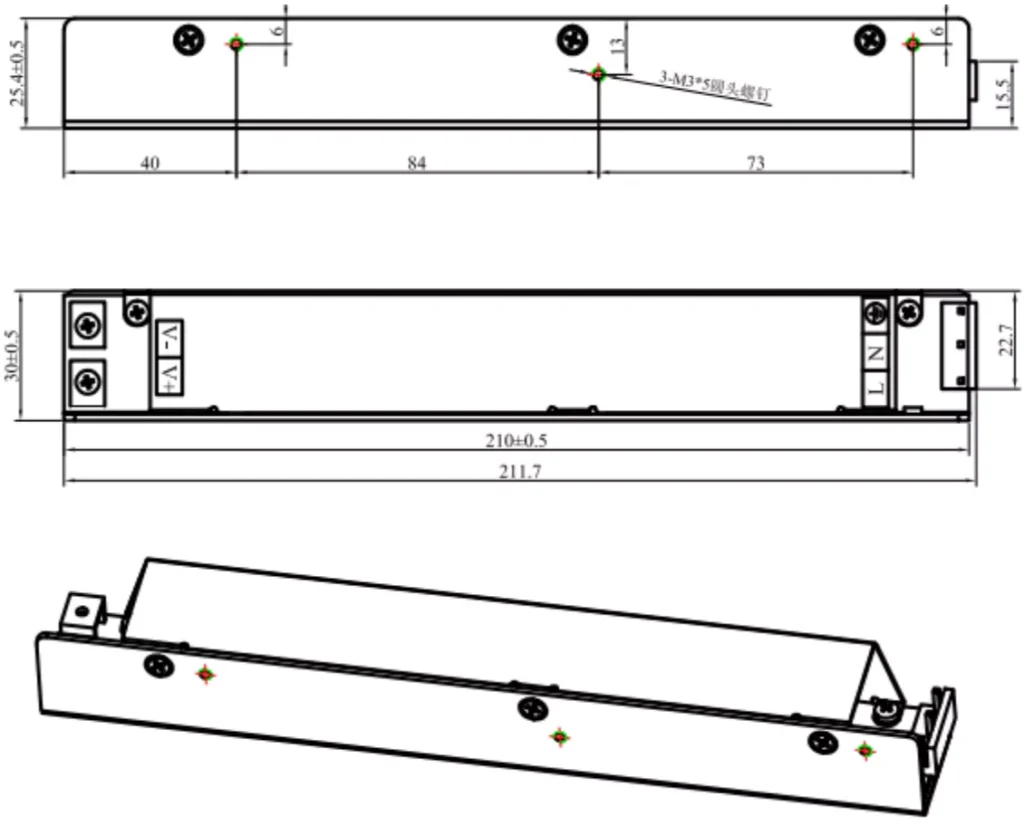 Installation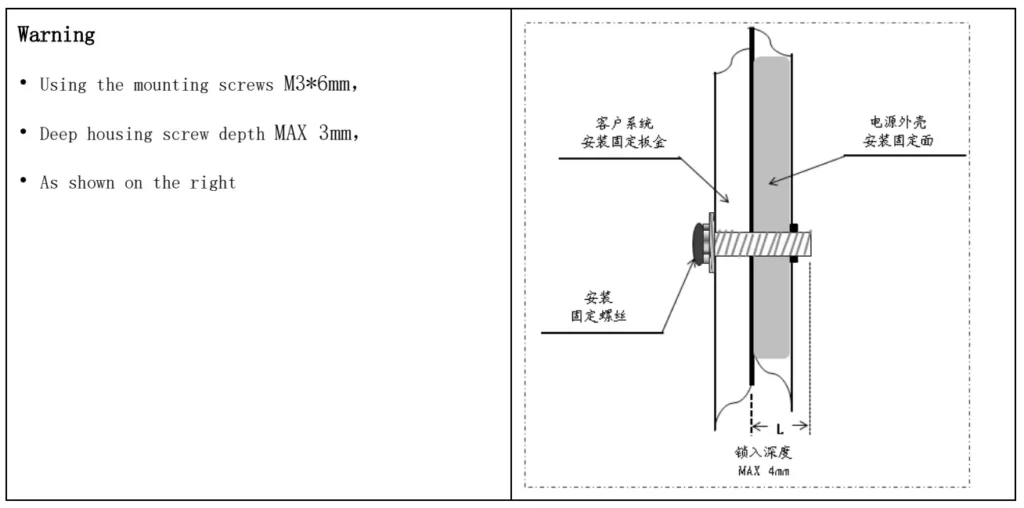 Product Installation and Instructions:
 When installing, please follow the mechanical size and installation method.
Before commissioning, please check and proofread the connections on the terminals to make sure that
the input and output, AC and DC, positive and negative poles, voltage and current values are correct,
to prevent the occurrence of reverse connection errors and to avoid damage to the LED power supply and user
equipment.
Please use the multimeter to measure whether the fire line, zero line and ground line are short-circuited
and whether the output terminal is short-circuited before power is turned on.
Do not exceed the nominal value of the power supply in use, so as to avoid affecting the reliability
of the product. If you need to change the output parameters of the power supply, please consult the technical
department of our company before using the power supply to ensure the effectiveness and reliability of
the use.
To ensure safety and reduce interference, ensure reliable grounding of the grounding end (grounding
wire>AWG18#).
If the power supply fails, please do not repair it without authorization. Please contact our customer
service department as soon as possible.