Description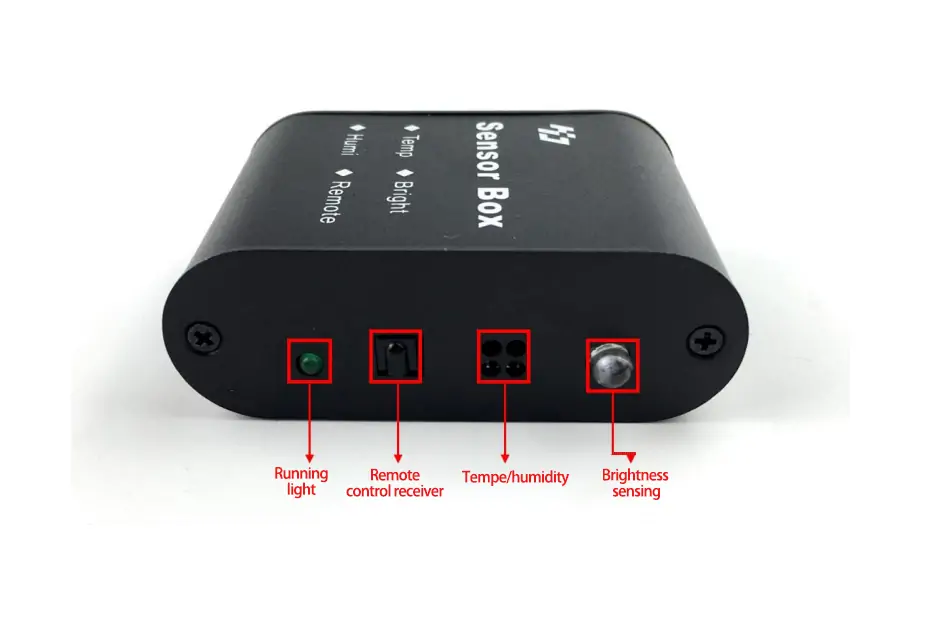 Running light: flicker—work; not bright—Not working(check the cable if it is
reversed connected.); Press the remote control and it will flash.
Remote control receiver: the remote control is for switching on and off screen, program
selection, brightness adjustment, screen test, etc.
Temp/humidity: Sensing the temperature/humidity of the environment.
Brightness sensing: Sensing the brightness of the environment automatically adjusts
the brightness of the display. The daytime light is strong, the screen is brighter; the
night light is weak, and the screen is dark.