Description
Kystar S2 Sending card brief introduction
Year of production: 2020
Supports full-color, dual-color and single color LED display
(Supports full color LED screen, two color & 1 color)
MAX supports 2048 * 640 pixels
Control Multi-Displays, realizing displays
Combination, synchronous display, and independent play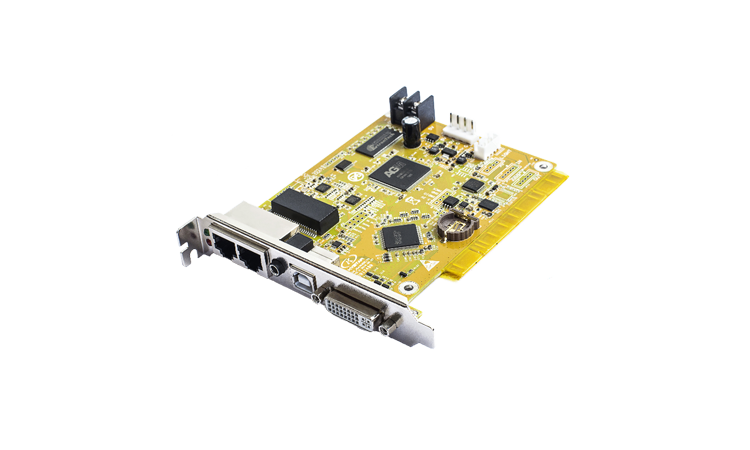 Panel description
Serial number
Function description
j
Signal running State Indicator
k
Two Gigabit ports, lan1 and lan2 ports
l
Audio Input Interface
m
USB control terminal for PC upper computer control sending card
n
DVI Input interface
o
JP1, 5V direct plug terminal, providing 5V voltage
p
JP2, 4P straight needle white seat, providing 5V voltage
q
J11, small 4P interface, providing 5V voltage
r
PCI slot, providing 5V voltage
Port specification
Input port
type
Number
Specifications
DVI
1
DVI-D input, support custom input resolution signal
Audio
1
3.5mm Audio Input Interface
Output port
type
Number
Specifications
LAN
2
Gigabit Network Output Port, Receiving Card
Control port
type
Number
Specifications
USB(type-B)
1
USB control port can control sending card with PC software
J3 Big 4P Power Supply Interface Definition
Pin
1
2
3
4
Definition
VCC
GND
GND
NC
J13 Small 4P Power Supply Interface Definition
pin
1
2
3
4
Definition
VCC
VCC
GND
GND
1.31 million with two network ports
Stereo audio input
Stable hardware
Data readback repair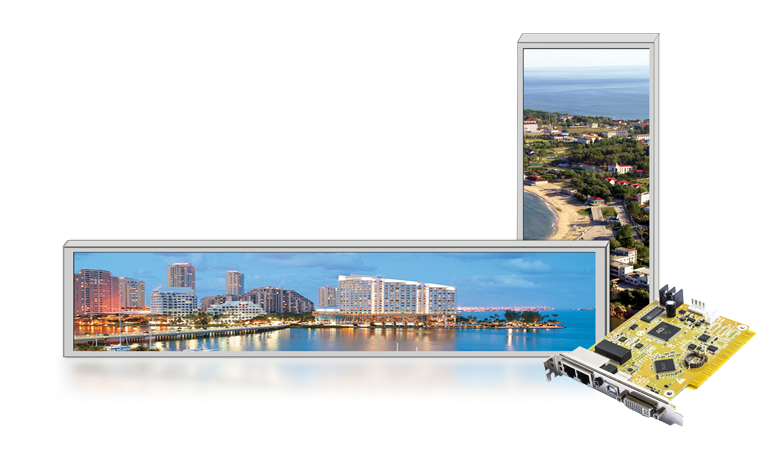 1.31 million with two network ports
02
S2 supports two network port outputs, and a single card can complete the loading of 1.31 million pixels on the display, with a maximum width of 4000 pixels and a maximum of 2000 pixels.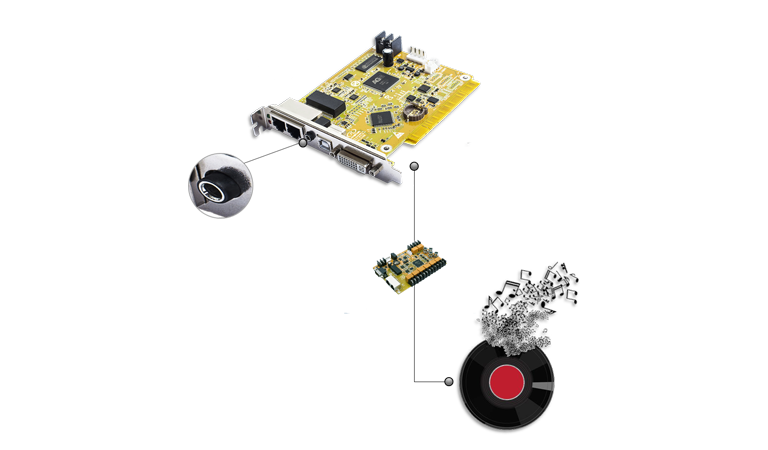 Kystar S2 Sending card supports one stereo audio input, and can be used with the multi-function card MF630 to achieve audio transmission.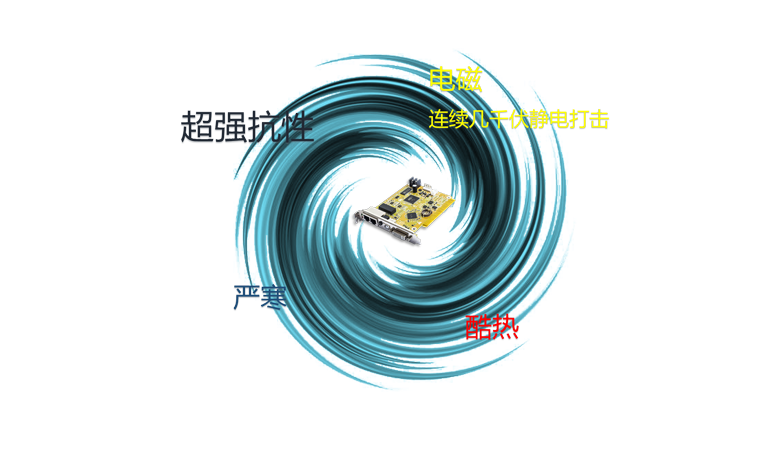 Kystar S2 Sending card not only selects high-quality components, all connectors are high-standard gold-plated parts, and supportive designs such as power protection are added to ensure the true gold quality of the hardware.•Moreover, the S2 has undergone strict high and low temperature and pulse group detection before leaving the factory to ensure that the product is in the most stable state.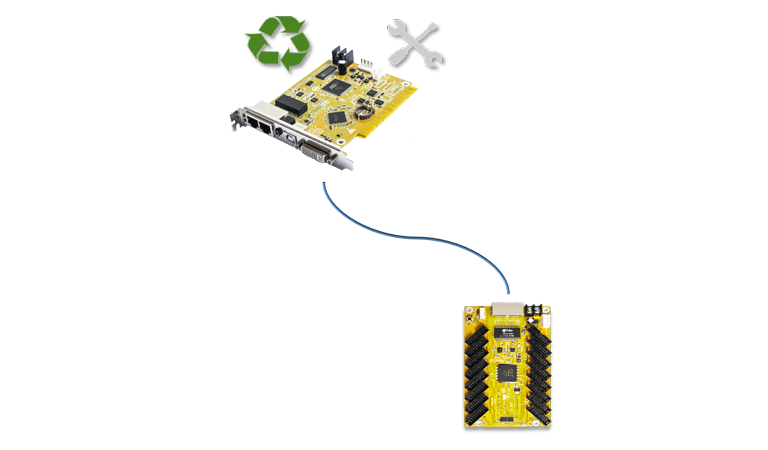 S2 supports data readback and repair functions.•Using the readback configuration function, users can quickly read the correct configuration parameters from the receiving card when replacing the sending card, without having to reconfigure the parameters.
•Using the configuration retransmission function, when the user replaces the receiving card, this function can help retransmit the configuration stored in the device to complete the system repair without reconfiguring the parameters.