Description
Novastar DIS-300 Splitter Function Introduction
1 in 8 out or 2 in 4 out, automatic switching.

Each RJ45 port can be independently adjusted.

No need to install the drivers

Certification: CE, RoHS.
Novastar DIS-300 Splitter parameter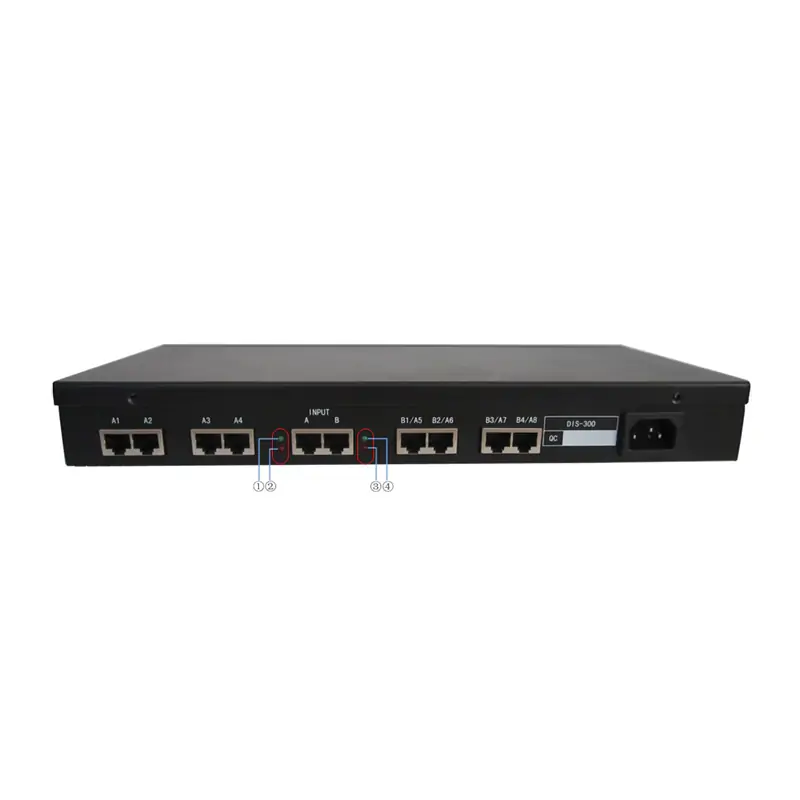 A / B: input port, connect to sending boards with network cable.
①/④: They blink when the A / B port access system, notaccess system, lights is on .
②/③: power indicator.
One split eightmodes:
A1 ~ A8: Asplit eight ports.
Two split fourmodes:
A1 ~ A4: A splitfour ports.
B1 ~ B4: B splitfour ports.