Description
Novastar V-can Video Control Software
Novastar V-can Video Control Software is a smart control platform for video processors (such as J6, N9) and all-in-one controllers (such as VX6s), allowing users to easily control and manage video processing devices and all-in-one controllers on Windows PC and Mac.
User-friendly operation interface
Visualized operation, easy to use and operate.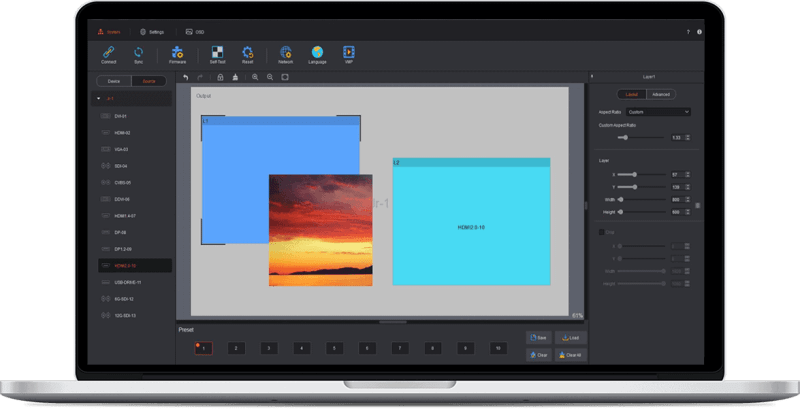 Flexible and convenient layer configuration
Just drag and drop the input source to the window editing area, and configure as needed.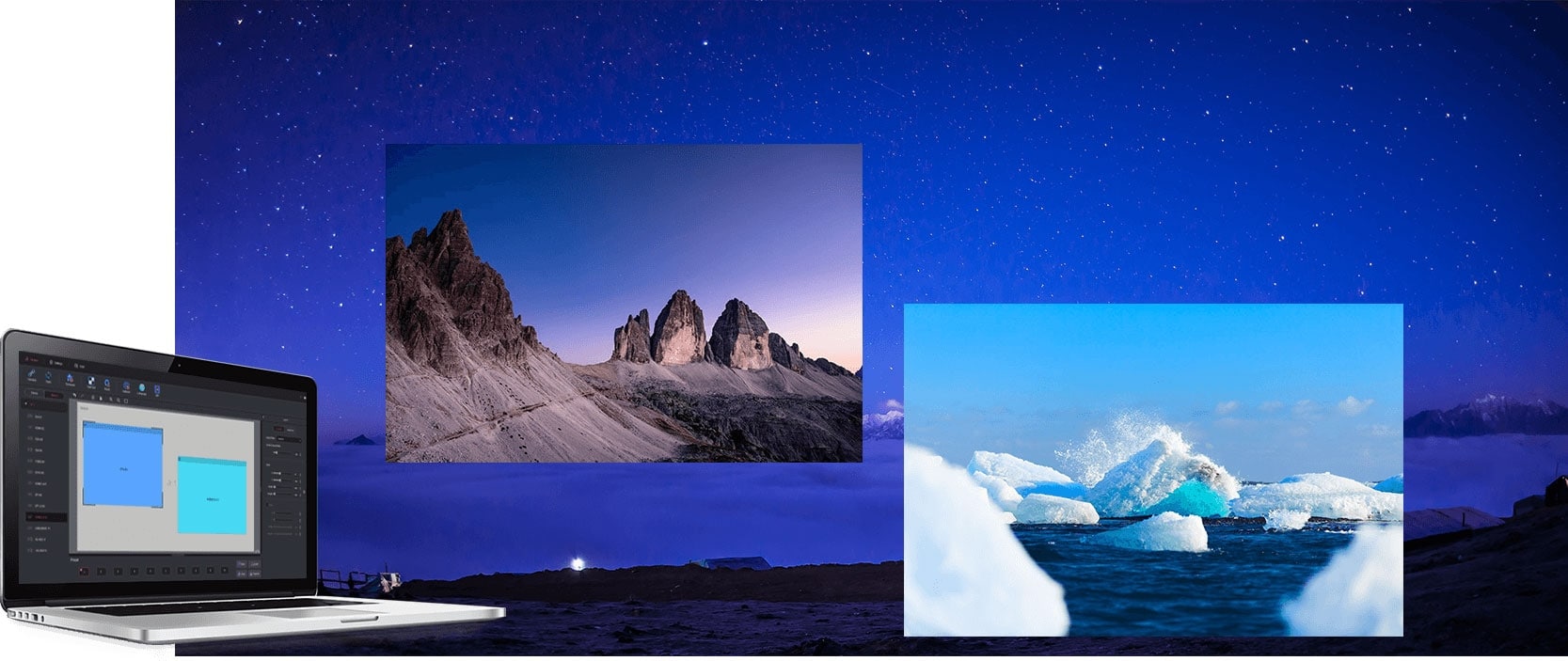 Setting layer properties
Supports quick setting of layout, color and advanced functions.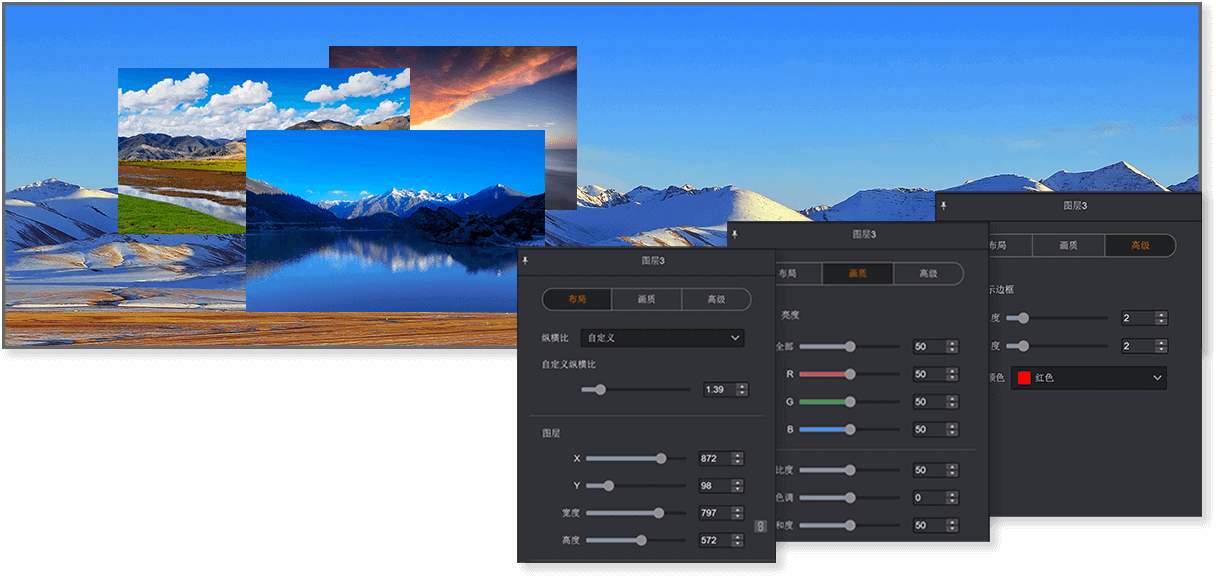 Widely compatible
Adapt to various NovaStar devices: J6, N9, VX6s.
Supports Windows and Mac.