User's Manual of colorlight LED Assistant(Android Version)
User's Manual of colorlight LED Assistant(Android Version)
CATALOGUE
App Installation 2
Connect to C box 2
(1) Hardware Connection 2
(2) Software Settings 2
(3) Two Methods of Connecting The Led Assistant to C Box. 2
LED Assistant Interface Introduction 4
(1) Search Terminals 4
(2) Editing Programs 4
(3) Language Setting 8
colorlight LED Assistant App Installation
Download installation package of colorlight LED Assistant;
Select LEDAssistant_apk,Run it with your Android phone.
Connect to C box
Connect the hardware: Power the C box, and connect the computer to the C box with a USB cable.
Run the software "LEDVision" and enter the play box management interface on where you can find the play box under "Direct USB". Click the target play box to pop up the play box information interface.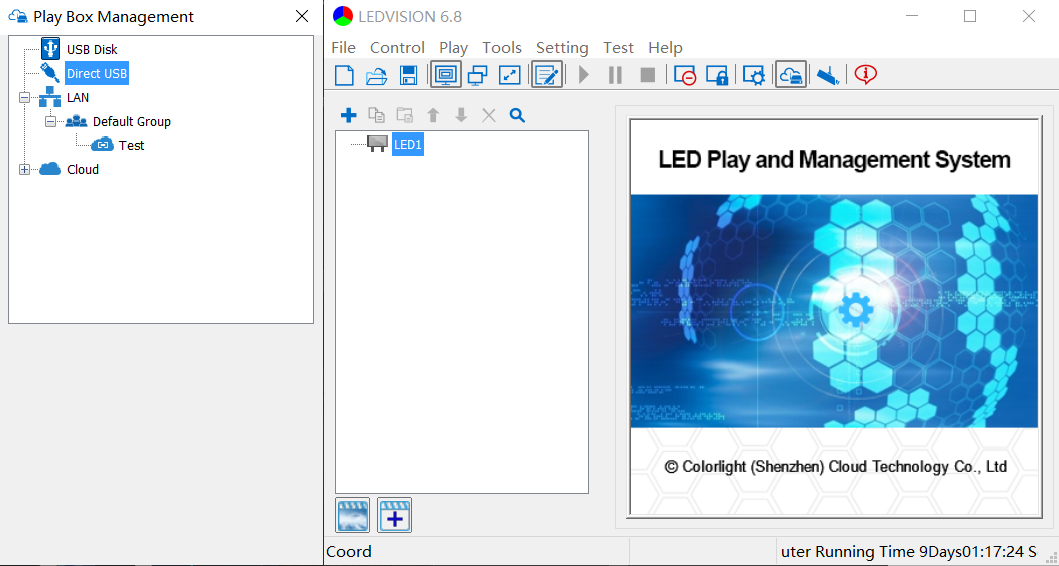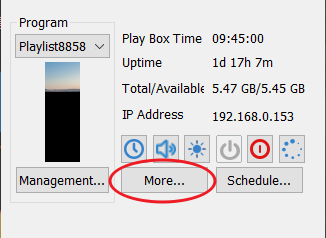 Method 1: The player box and the mobile phone are connected to the same Wi-Fi.
Wi-Fi connection: Select the Wi-Fi option on the "Network" interface to connect to the existing Wi-Fi. After the SSID and Password are typed in, please click "Apply" and "Refresh" to confirm the connection. And you can test the connection by "Test Network State".
Note: Make sure the mobile phone and the C box are connected to the same Wi-Fi.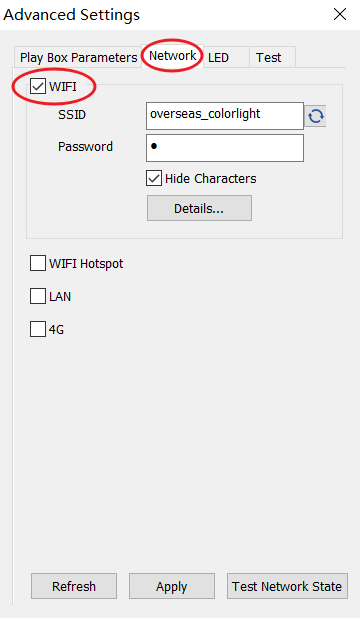 Method 2: Set the play box itself a Wi-Fi hotspot, connect the mobile phone to this hotspot.
The hotspot is turned on by default when the player is shipped from the factory. The default password is 123456789. The network name defaults to the player model. For example, the network name of C4 is C4xxxx.
Wi-Fi hotspot connection: Check the "Wi-Fi hotspot" option in the "Network" interface, you can manually modify the network name and password, and then use your mobile phone to connect to this hotspot.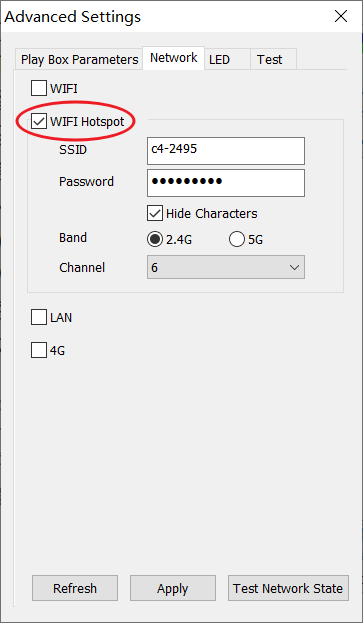 colorlight LED Assistant Interface Introduction
Run the "Led Assistant" App on your phone, click "Search Terminals", select the terminal you want to control.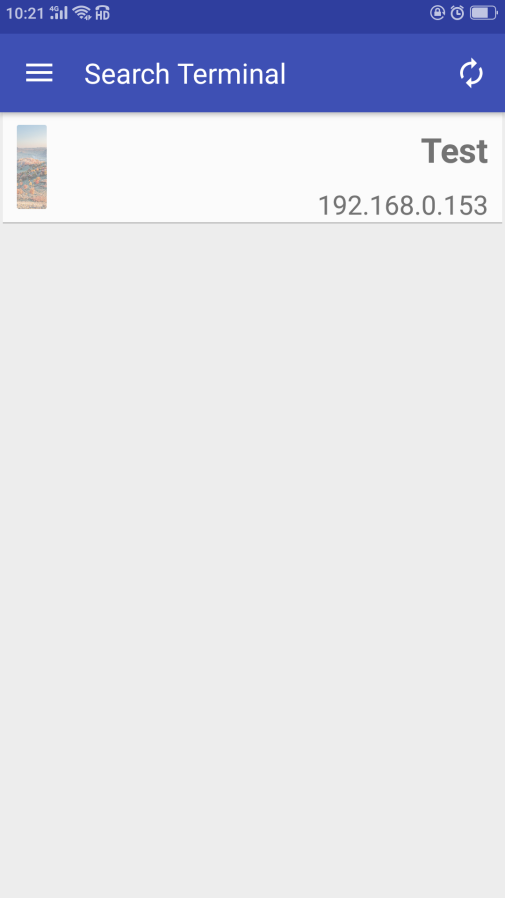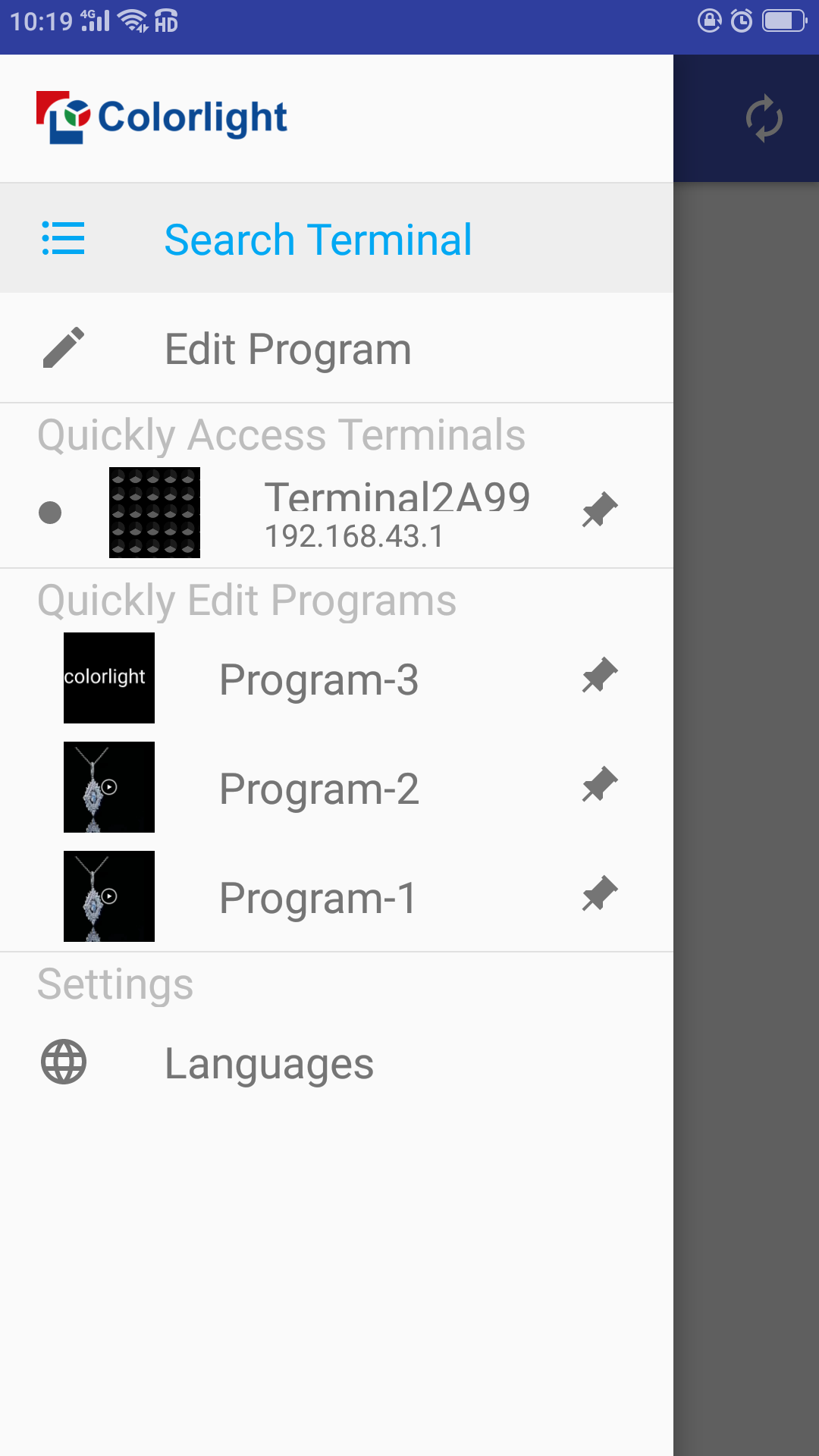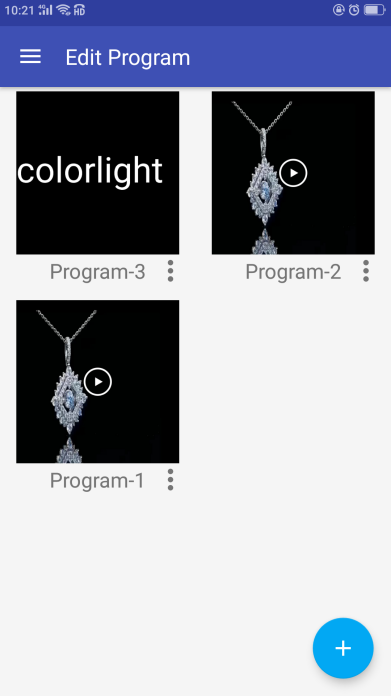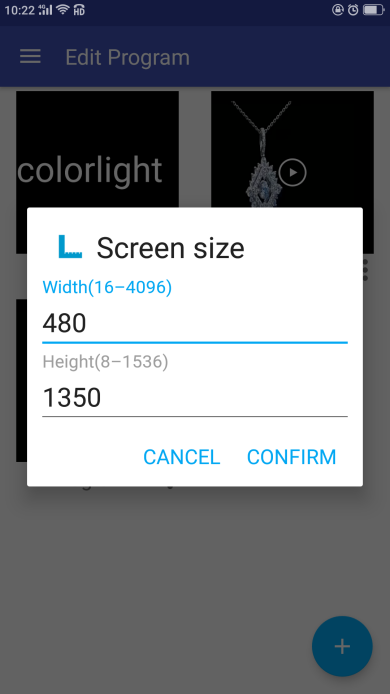 Enter the window editing interface, input the starting point coordinates X, Y of the window, the width and height of the window. The coordinates, width and height of the window determine the position, width and height of the program; In addition, the border is optional, and the width and color of it can be set;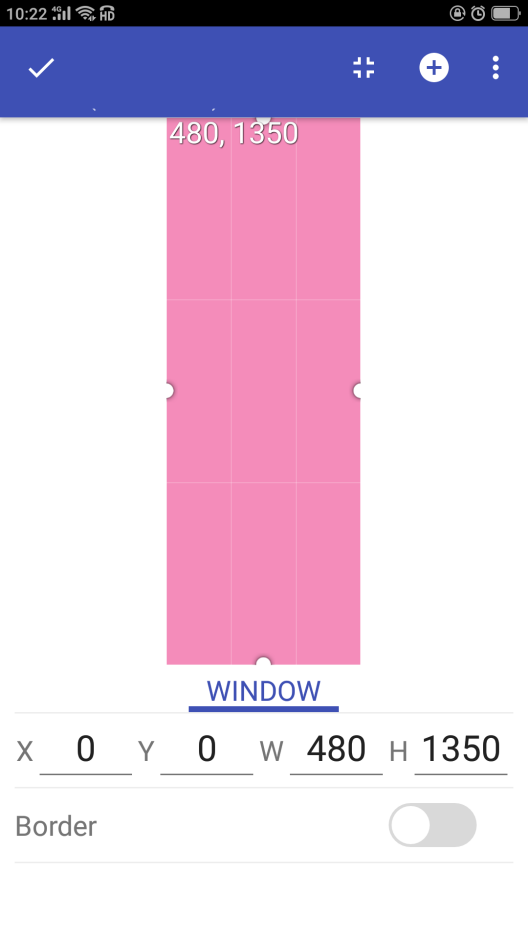 Click "+" in the upper right corner, you can add pictures, text, clock, text and carousel;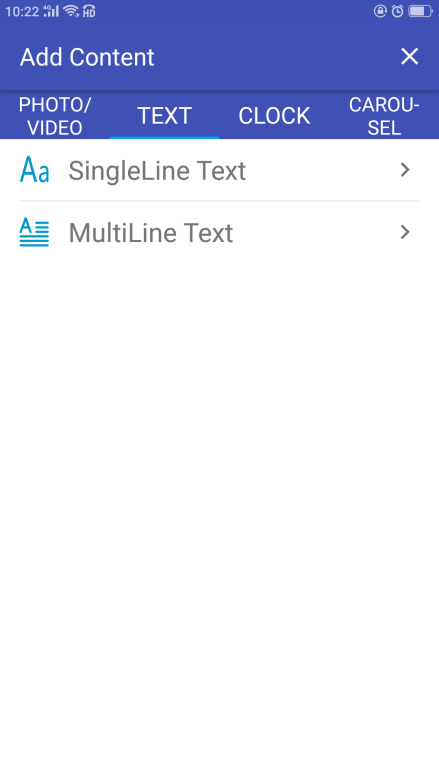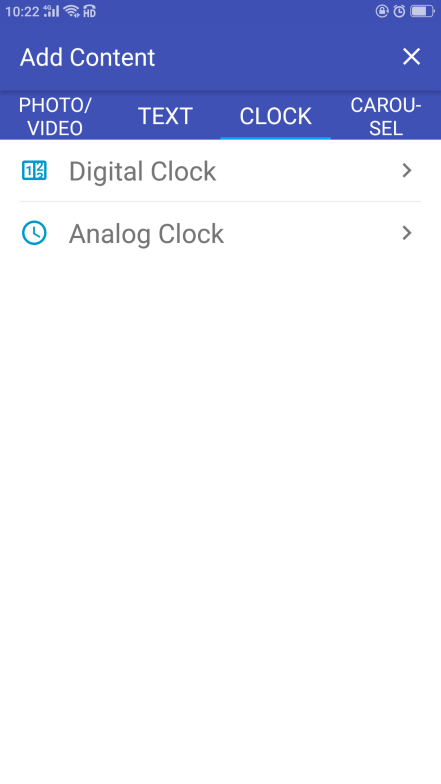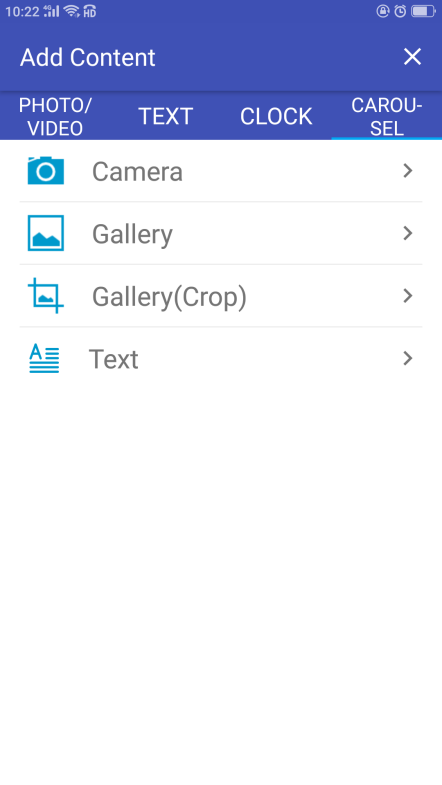 Click "√" in the upper left corner to save the program.
Play box management
"CONTROL" interface
Click the play box to enter the play box management interface. In the "CONTROL", you can choose "HDMI Prioritized", adjust the volume, brightness, color temperature, and switch the screen.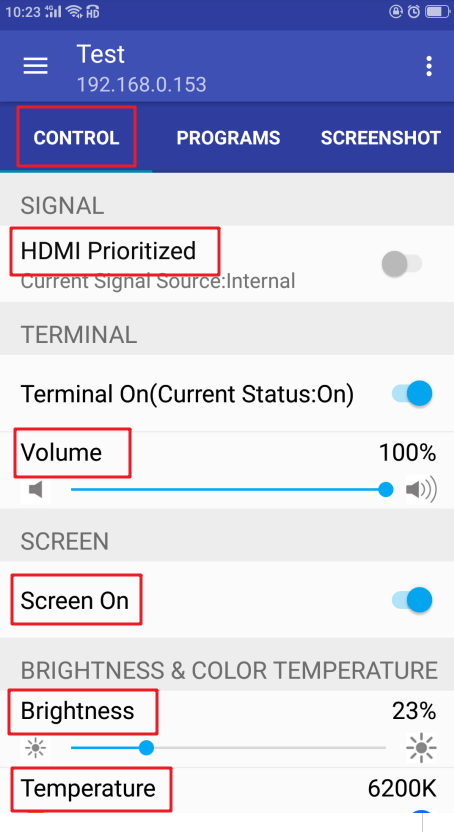 "PROGRAMS" interface
On the program interface, you can see the program list. Click any program to switch to the program.
"SCREENSHOT" interface
In the screenshot interface, you can see a screenshot of the currently playing program.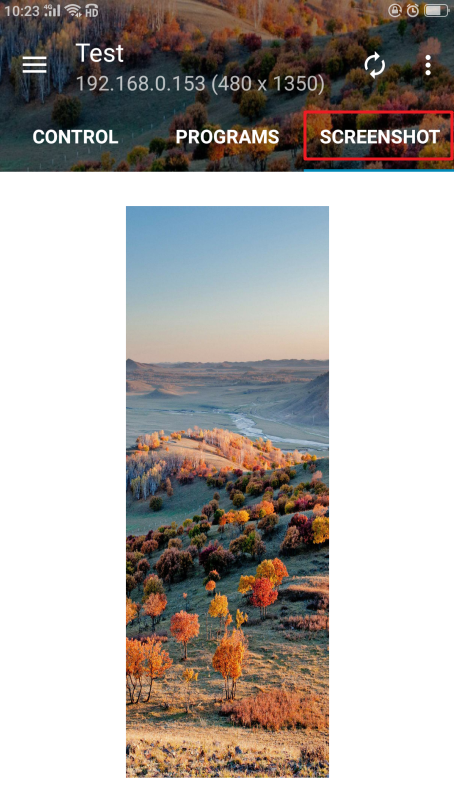 Click on the upper right corner to edit programs and view program information;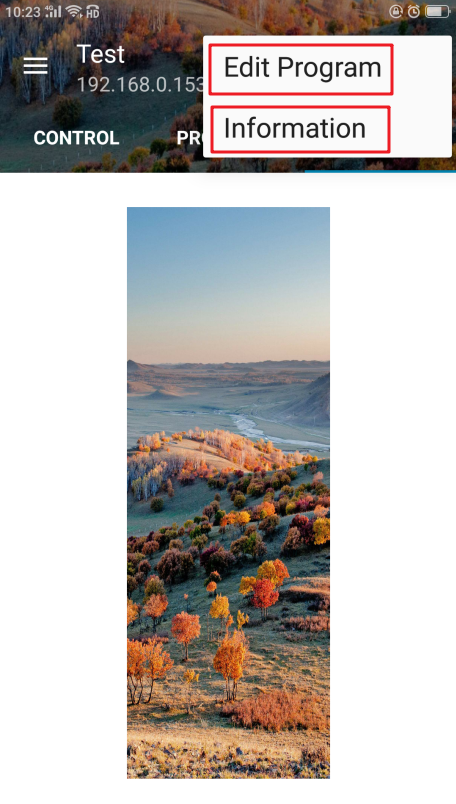 Click "Language" to switch between different languages. Currently we support
four languages: Simplified Chinese, Traditional Chinese, Japanese and English.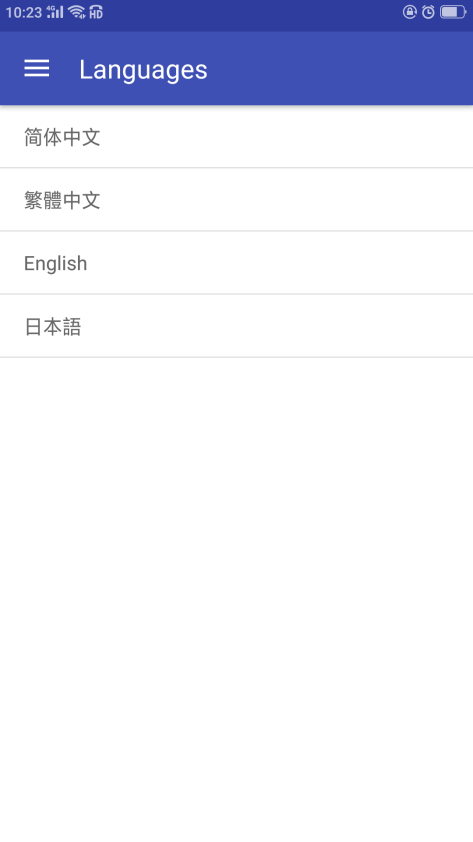 The above is the instructions for using the colorlight LED Assistant (Android Version) App.