Description
9.6 million pixels splicing output
01
K1 Pro is equipped with 2 groups of DVI output that are back-up to each other. Each group has 4 DVI outputs that can be spliced together to achieve the resolution of 9.6 million pixels. The maximum horizontal resolution is 16,000 pixels and the maximum vertical resolution is 8,000 pixels.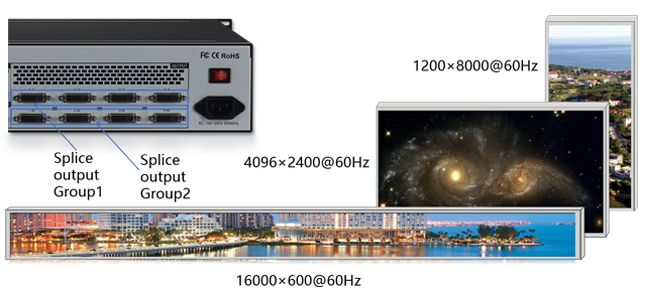 Multi-screen Display Control
02
K1 Pro supports simultaneous display of any four signals. It can complete display 4 windows on a screen or control 4 LED screen at the same time.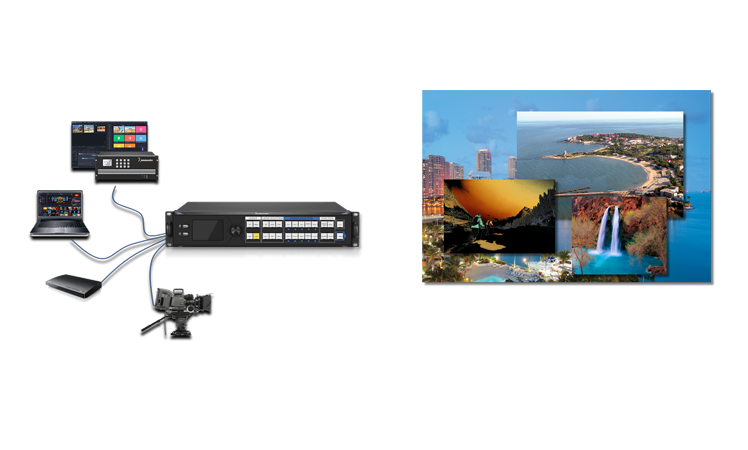 Dual 4K UHD Processing Core
03
K1 Pro supports 6 digital signal inputs: DP*2, DVI*2, HDMI*3, SDI*1. Both of the DP inputs support 4K * 2K @ 60Hz or 8K * 1K @ 60Hz UHD resolution.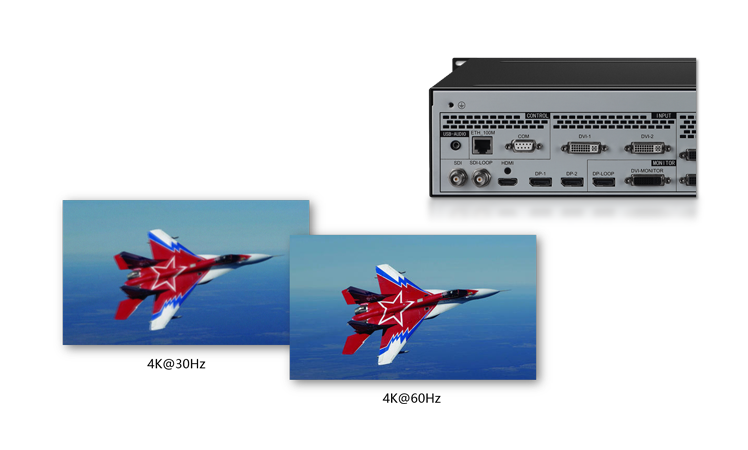 EDID Editing Of Inputs
04
Inputs of K1 Pro support EDID customized editing, which enables DP signal to support the resolution of 8K *1K@60Hz.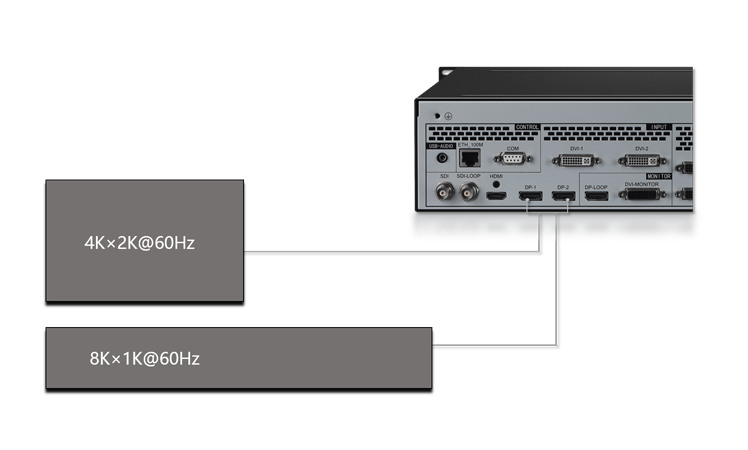 Seamless Switching of Signals and Modes
05
K1 Pro supports more than ten kinds of switching effects that can achieve seamless switching between different signals or even between different presets.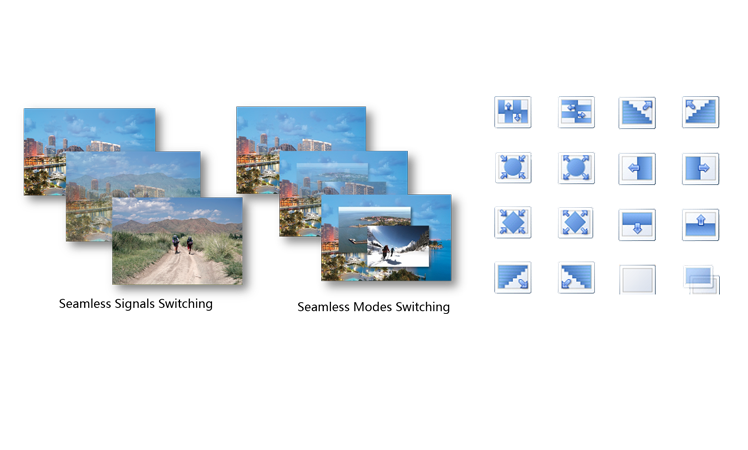 Scene preview editing
06
K1 Pro supports scene preview editing , which enables users to observe the current displaying content and all the input signals in real time, that can visually edit layout and display content in the preview mode, and activate it after confirming.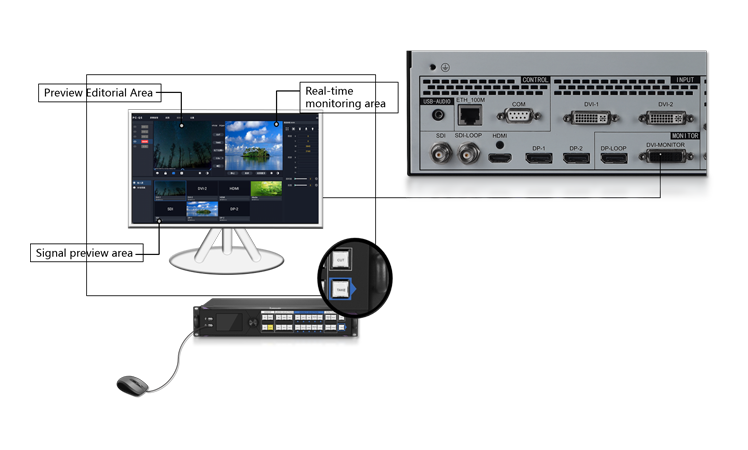 Signal effects processing
07
K1 Pro can make special effects processing for signals such as transparency, edge feathering, and chroma key matting to make the display effect more creative.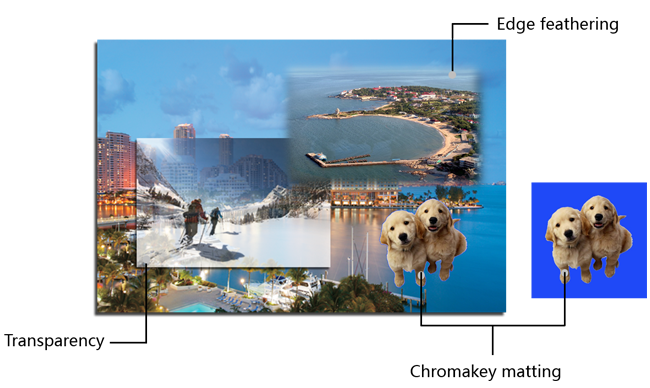 Capture Background Image For Backup
08
K1 Pro can capture the output image and store it in the device as the background image. When the normal playing signal gets out of order, the background image can be automatically displayed on the screen as backup content.
Users can also select other videos or pictures which be already saved in Kystar Dual 4K Splicing Processor K1 Pro as backup content.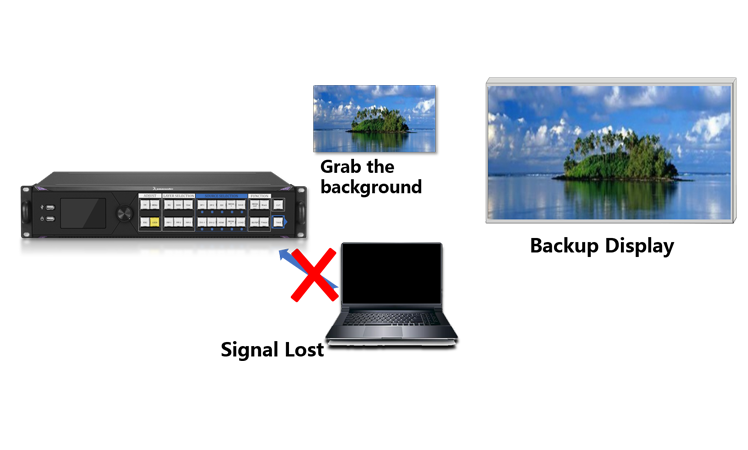 KIR Intelligent Signal Backup
09
K1 Pro can designate any signal as the backup of the current signal. When the signal gets out of order , the backup signal can be switched on automatically.
With KIR (Kommander intelligent recognition) technology, K1 Pro can work with Kommander media sever to form a highly reliable backup system.