Description
Single machine can control up to 12 screens
01
Kystar LCD Splicing video Processor W12 supports 12 HDMI signal outputs. It can control up to 12 units of splicing screen, and it can also control 8 independent screens.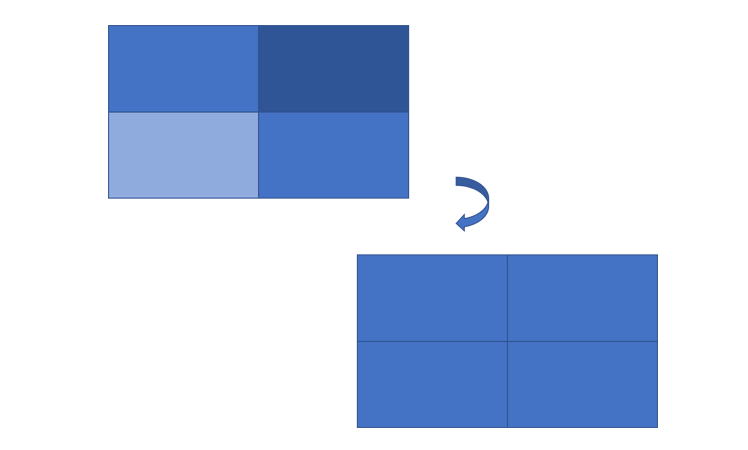 Screen Color Calibration
02
W12 can independently adjust the color of each output, which can reduce the color difference between each screen.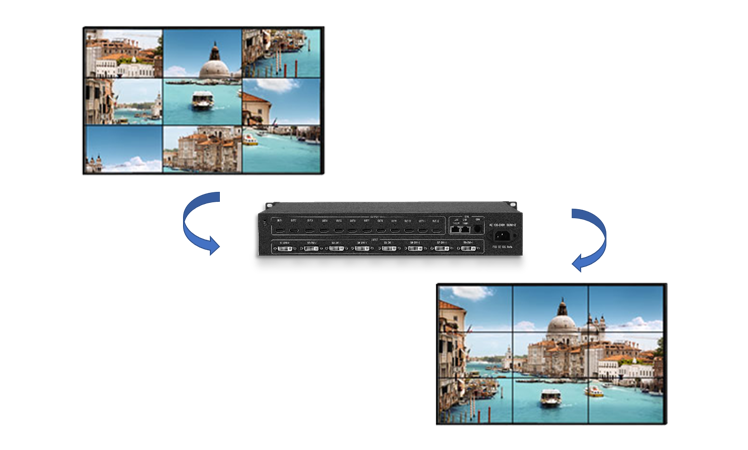 Using W12 for video wall splicing screen, users don't need to consider the physical position and logical position of each screen unit when connecting the screens to W12.
Users can directly adjust the logical position through the device or KYSTAR software, and then the video wall can display the image correctly.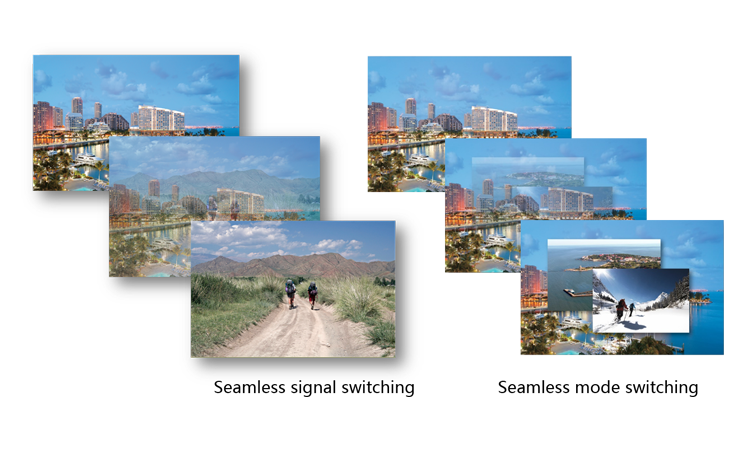 Signal/Preset Seamless Switching
04
When switching between signals or presets of screen layout, W12 supports seamless switching with broadcast-level fade-in and fade-out special effect. There will be no blank screen or delay during the switching process.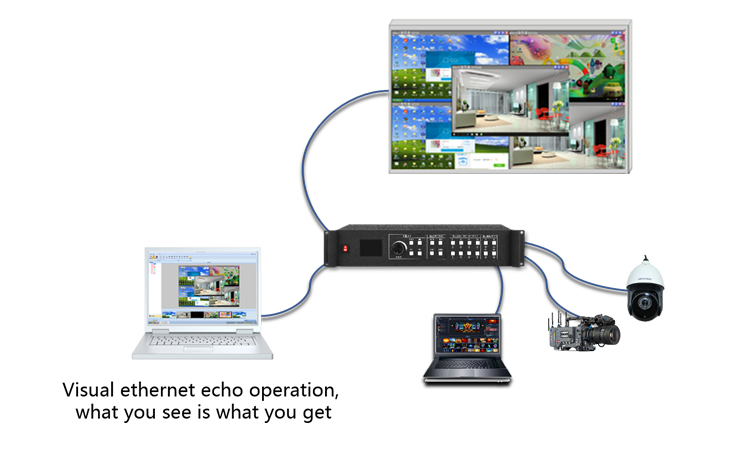 Real-time Visualized Operation
05
W12 can be controlled by Kystar control software. Users can monitor the input and output signals on the software through the Gigabit Ethernet and  finish
real-time editing.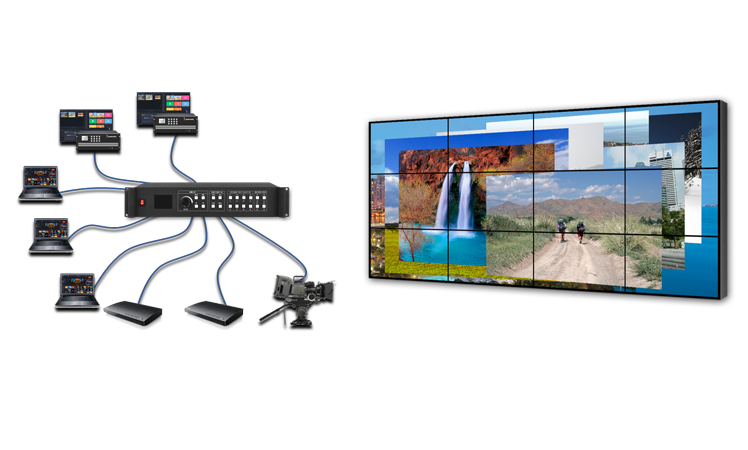 8-Layer Arbitrary Display
06
Single W12 can support up to 8 layers from the same or different signals to be displayed at the same time. These layers can be displayed across screens and be arranged arbitrarily.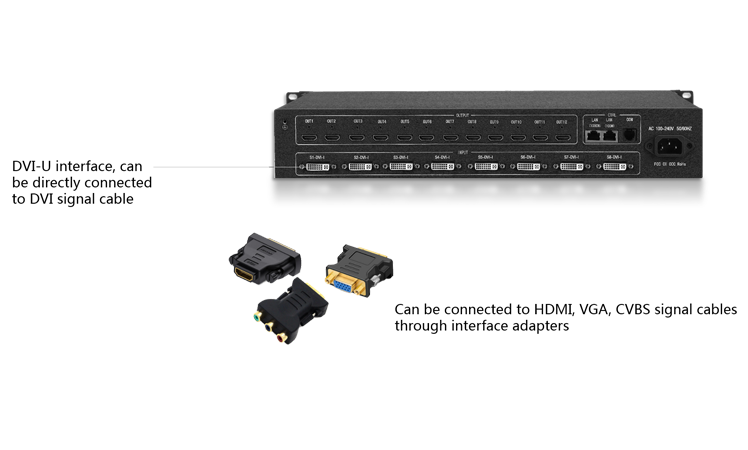 W12 supports 8 DVI-U input interfaces. With the corresponding interface adapter, each channel of input can be compatible with DVI, HDMI, VGA, CVBS.