Description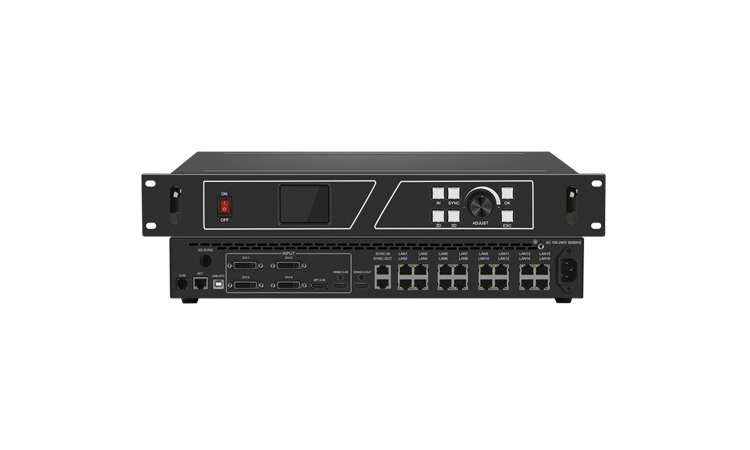 Sixteen network ports with 10 million loads
4K@60Hz signal input
One-click 2D/3D conversion
Support KSF synchronization technology
SDR to HDR image optimization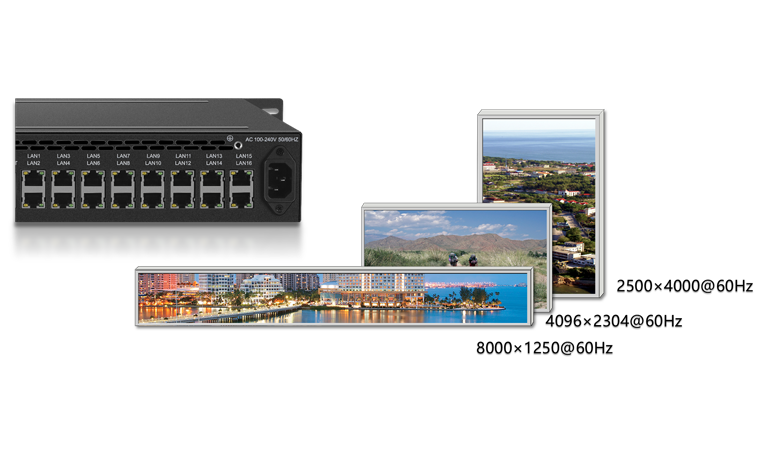 Sixteen network ports with 10 million loads
02
Kystar ES16 Controller supports sixteen network port output, a single machine can complete the 10 million pixel display load, the widest 8000 pixels, the highest 4000 pixels.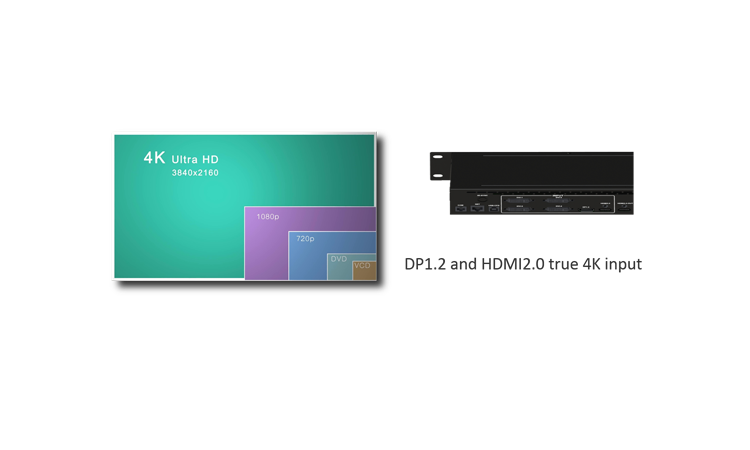 Kystar ES16 Controller is equipped with a DP1.2 and HDMI2.0 true 4K input, up to 10 million pixels at 60Hz, and supports custom resolution.
At the same time, S16 is also equipped with four DVI inputs, each DVI supports a custom resolution of 2.5 million pixels, four DVI can be combined to complete 4K@60Hz display.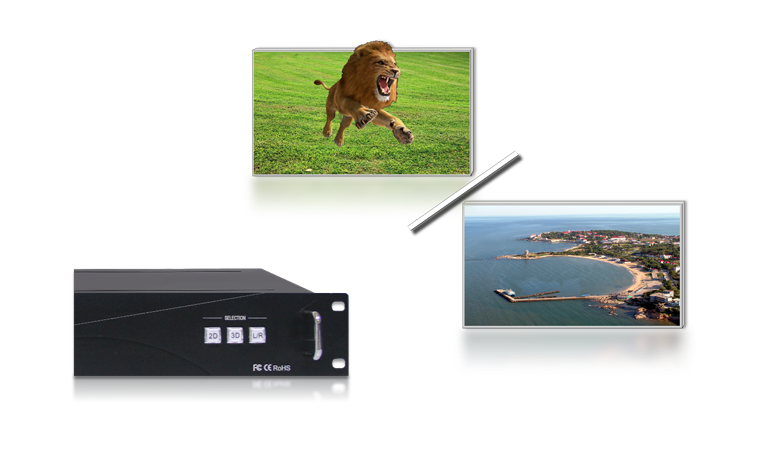 One-click 2D/3D conversion
04
ES16 supports both 2D and 3D display modes. Users can switch between different modes by pressing a button on the device panel to adapt to different material playback.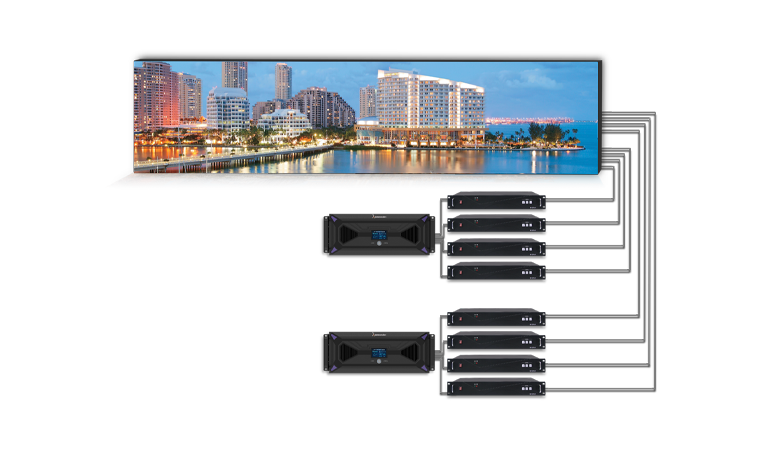 Support KFS synchronization technology
05
KFS (
Kystar
Frame Synchronization) synchronization technology is used to ensure the frame synchronization playback of multiple Kommander servers, which enables
ES16
and Kommander servers to form a multi-machine synchronous cascading
super-resolution display solution
.
SDR to HDR image optimization
06
ES16 supports SDR to HDR image optimization technology, which can improve the contrast of ordinary SDR video and enhance the image detail performance, so that ordinary video has HDR effect.