Description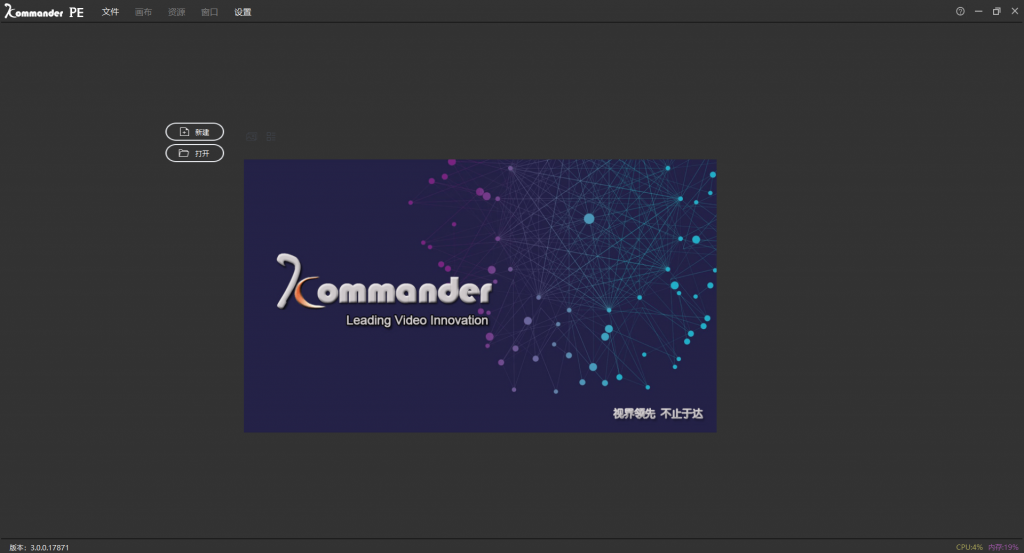 WYSIWYG editing interface is just for you to complete the task quickly
01
Visual material management, program editing and terminal management interface, what you see is what you get.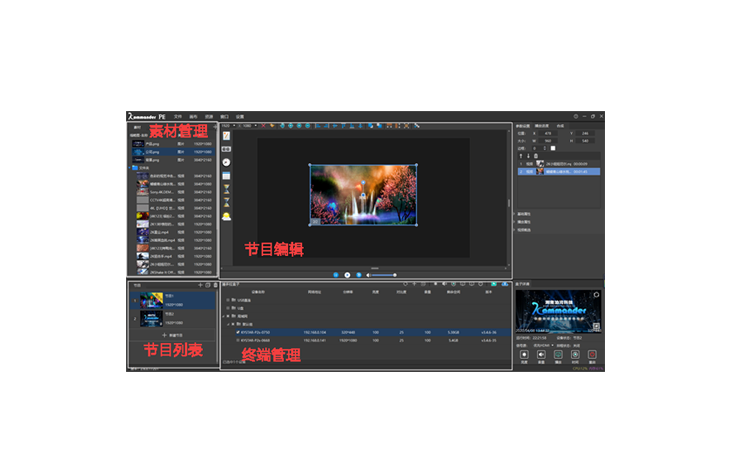 Terminal cluster group management Batch control, simple and flexible
02
•There is no need to build expensive local servers or use cloud platforms, grouping management of terminal equipment clusters can be easily achieved, and batch control and monitoring can be achieved, which is convenient and flexible.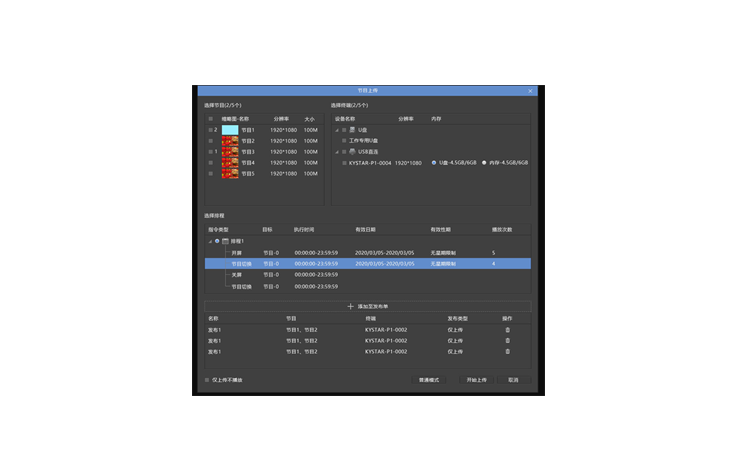 Programs and schedules can be freely combined and released to different terminals at the same time
03
•There is no need to repeat editing and uploading frequently. Programs and schedules can be combined and uploaded to different terminal devices at the same time according to user needs, which is not only efficient, but also clear and easy to make mistakes.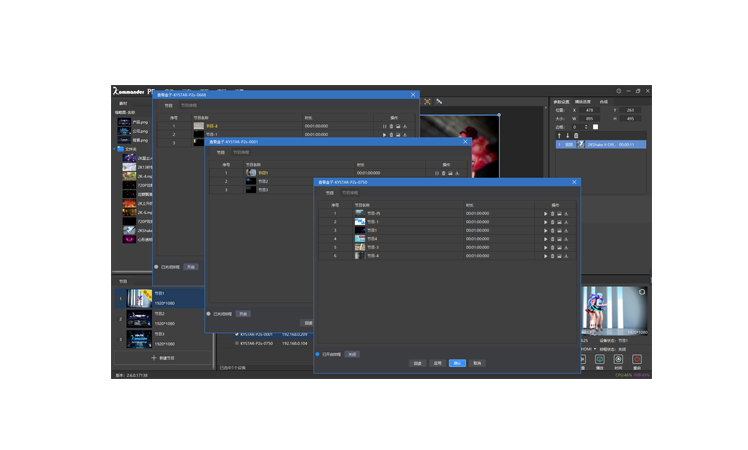 Multi-terminal device management windows are independent of each other
04
•The management and control interfaces of multiple terminal devices can be opened at the same time, which is convenient for quickly viewing device information and controlling the program playback of each terminal.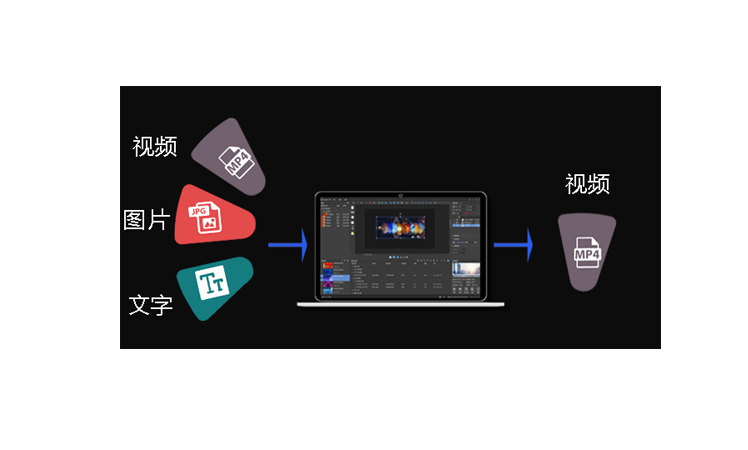 Industry's first KMF video synthesis function to generate new videos based on user usage scenarios
05
•Kystar's unique Kystar Media Fusion technology can recombine videos, pictures and subtitles into new video files.