What are the LED control software?
Many people know that LED display screens can play video, graphics and other information, but they don't know that some control software needs to be used to correct the screen before displaying these media information. One is to ensure that the image can be displayed completely, and the other is to detect dead lights, broken lights and other related faults in time. Understanding different LED control software can make us more handy when debugging the screen.
Several major control software companies commonly used in the market are: NOVASTAR, COLORLIGHT, HUIDU, we will introduce them one by one.
NOVASTAR's control software includes:
1. SmartLCT (LED display intelligent configuration software)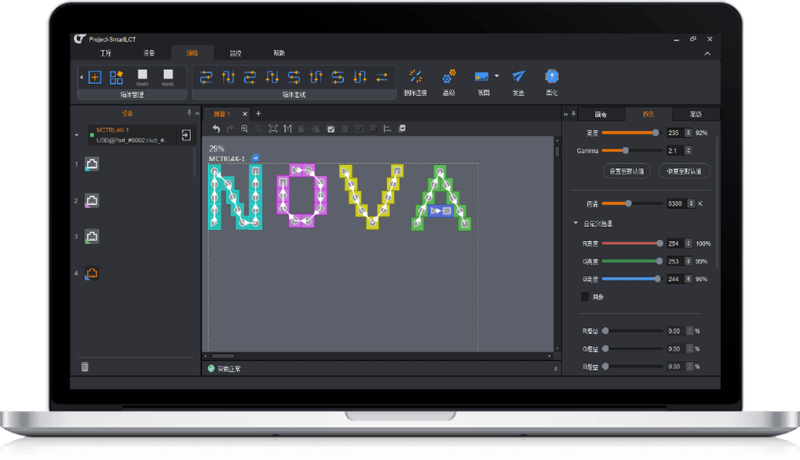 SmartLCT is NovaStar's new generation of screen configuration software. With the sending device and receiving card, various complex LED displays can be intelligently configured, including block screen configuration, offline (online) design, seam brightness adjustment, cabinet rotation, etc. SmartLCT makes screen configuration easier and further enhances user experience. It has the following features:
One key to replace the receiving card;
Online software update;
Support 18+;
Support clear view;
Picture configuration like building blocks;
The image is rotated in 90° increments (used with Armor series receiving cards);
Rotate the image at any angle (cooperate with MCTRL R5);
Read back the receiving card program and configuration information;
Seam brightness adjustment
The function of the video controller can be set in V-Sender.
Support batch adjustment of cabinet brightness and chromaticity.
Support hot backup.
The canvas can be exported as an image.
2. NovaLCT (screen configuration tool)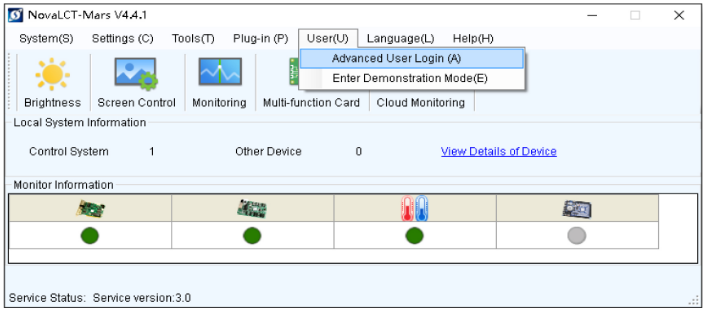 NovaLCT has the following characteristics:
Installation is quick and easy. Practical function
Provides many commonly used functions, such as screen configuration, screen monitoring, redundant settings, brightness adjustment, multi-batch adjustment, dark or bright line adjustment, multi-function card management and other configuration functions. Thanks to these functions, the screen can present the best display effect and is easy to manage and maintain.
Wide range of applications
NovaLCT can be used to configure NovaStar synchronous control system products and asynchronous control system multimedia players. It meets the different needs of screen manufacturers, contractors, distributors, rental application customers, end users and technical support engineers.
Efficient configuration
NovaLCT displays corresponding functions and parameters according to different hardware models and programs. During the configuration process, various configuration files can be used to quickly complete operations. If the configuration information is stored in the hardware, it will not be lost even if the hardware is powered off.
COLORLIGHT's control software includes:
1. LEDVISION (professional software for LED video control and playback)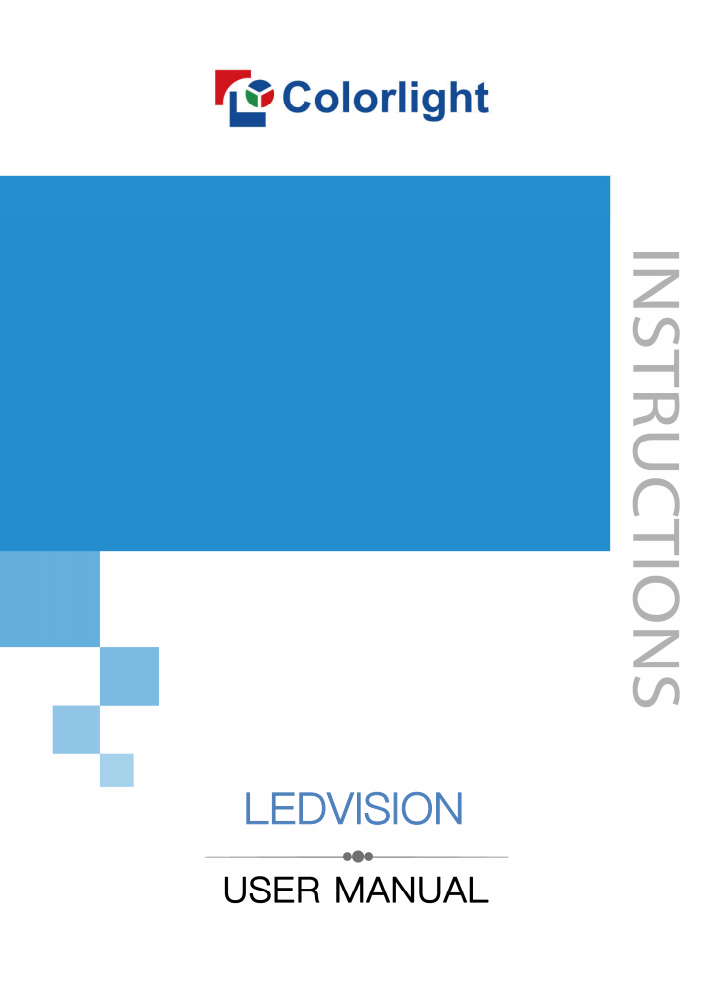 LEDVISION supports video, audio, image, text, Flash, Gif and other forms of media file playback; supports Microsoft Office Word, Excel, PPT display; supports clock, clock, scene display; supports external video signals (TV, AV, S- Video, composite video) playback; supports multi-page and multi-partition program editing; the software provides a wealth of video switching functions, partial special effects, and three-dimensional special effects animation, so that the display effect of the animation is complete.
2. ISet (setting software for connecting the sending card and the box)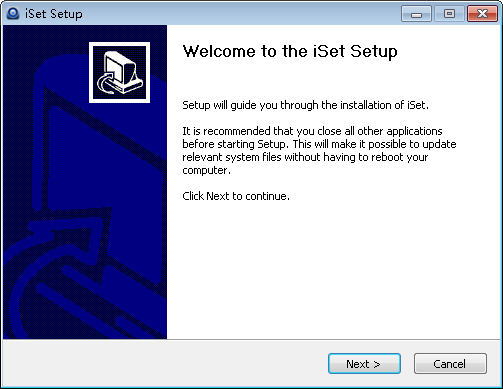 eveloped by Colorlight terminal users, especially operating lease users. iSet can realize the setting of multiple sending cards and the connection relationship of multiple boxes, which is simple, convenient and fast. At the same time, iSet software can easily detect and diagnose diseases, and can easily diagnose and diagnose diseases.
The Huidu software includes: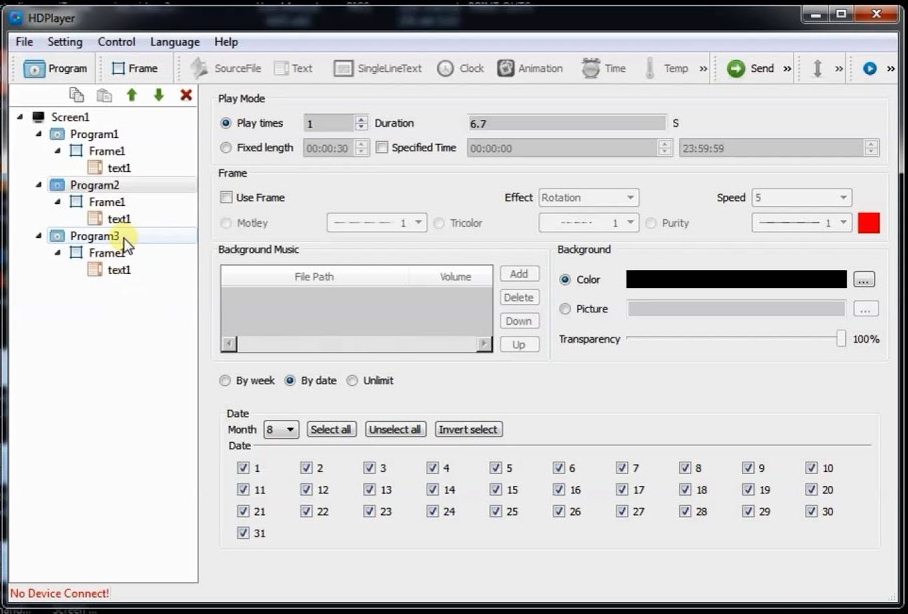 HDPlayer is a full-color control software developed by Grayscale Technology. It is used for A601/602/603, A30/30+, C10/C30, D10/20/30 and other full-color control cards. It supports editing text, 3D text, and documents. , Clock, pictures and videos, can be used with the following equipment:
1. Animation HD-C10/HD-C10C/HD-C30 asynchronous small and medium-sized screen control card: classic HD-C1/C3 upgrade, full display effect optimization, double refresh rate; upgrade optimization, 25 seconds to start without waiting; increase level linkage function, The display effect is better, and it is more convenient to one box and one card;? New functions: SWF animation, rainbow lights, animated characters, network structure; storage upgrade, 4GB super capacity, storage speed is greatly improved; increase onboard 3G /4G/Wi- Fi module, easy to realize remote wireless control over the Internet.
2. High-definition HD-D10/HD-D30 high-performance strip-screen video card: high-performance strip-screen video card D10 (384*64 HUB75), D30 (1024*64); adopts A91GHz processor, HD video hard decoding, video effects Good; unique video screenshot function, strip screen video is not deformed; more than 4 hours. The full-color and emoji screens at the door head are exclusive to the strip-shaped screens such as door head color screens, graduation tops and bus advertising screens.
Make the best bar screen full-screen videos. Focus on videos and animations. Traditional text cards have more dazzling effects; analog card input video Hard decoding bar screen, good video effect; imitating the "pseudo-dual screen" card recorded with synchronous receiving card color
3. HD HD-A60X synchronous and asynchronous dual-mode playback box: synchronous and asynchronous dual-mode HD playback box A601 (80*600), A602 (1280*720), A603 (1920*1080) three types; support synchronous and asynchronous dual-mode automatic Switching; supports high-definition playback of 2 million points (the maximum synchronization mode with 1280*720); supports high-definition video decoding; supports 3G/4G/Wi-Fi and other Internet access management.
4. Salary HD-R50x series full-color receiving cards: five full-color receiving cards R500 (standard interface), R501 (12*HUB75), R5018, R505, R507; use with sending cards A60X, A30/A30+, C10 /C30 ; With synchronous receiving card function and rich performance. Load range R500: recommended 256*128, indoor module load time is moderately reduced; R501: recommended 256*256, indoor module load time is reduced; R5018: 256*256, indoor module load length is recommended; R505: Recommendation 25
5. Resolution HD-A30/HD-A30+ Asynchronous large screen sending card: Asynchronous can also bring large screen, 1024*512 (500,000) dot full-color large screen; suitable for community information screen, small advertising machine, outdoor advertising A30 is a sending card and receiving card architecture, which can save a receiving card; A30+ carries length and width; 1024*512, 2048*256, 512*1024.