Description

Ultra 4K Load Capacity.
20 output network ports.
Maximum 13-megapixel load capacity with width up to 16384 pixels and height up to 8192 pixels.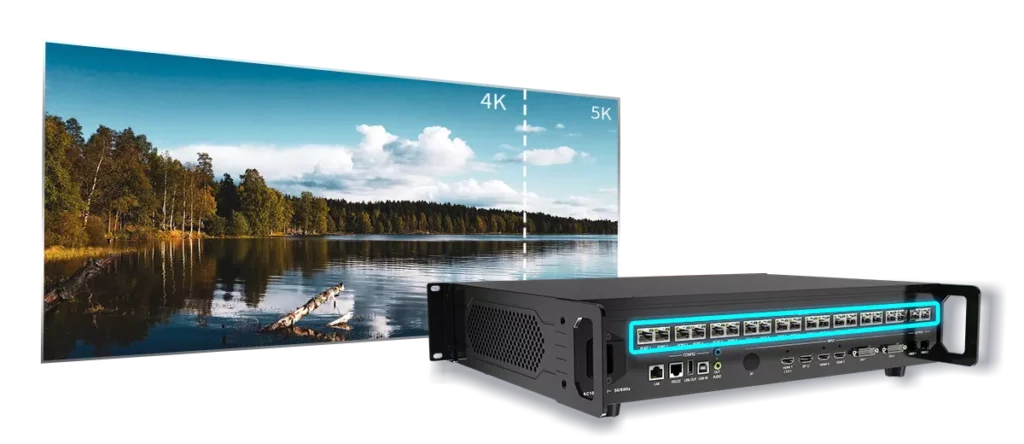 Multi-Signal Input.
1×HDMl 2.0, 1×DP1.2, 2×HDMl 1.4, 2×DVI.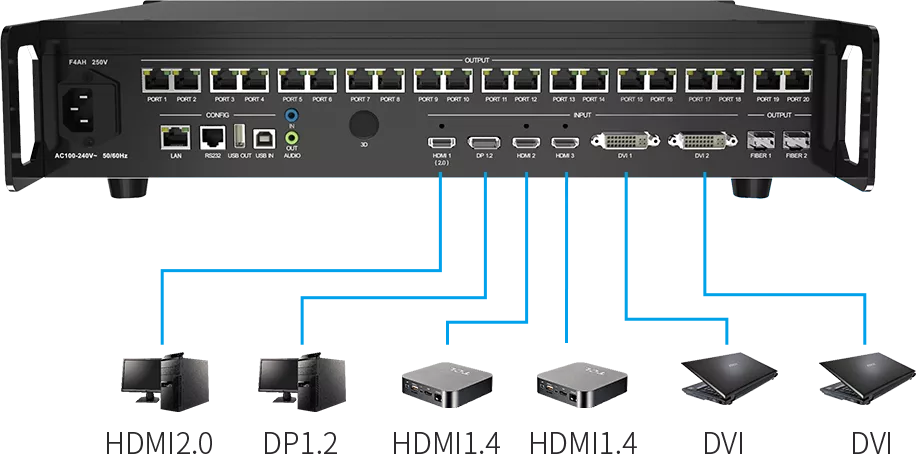 Fiber Transmission.
2x10G fiber port for stable ultra-long distance transmission to reduce wiring.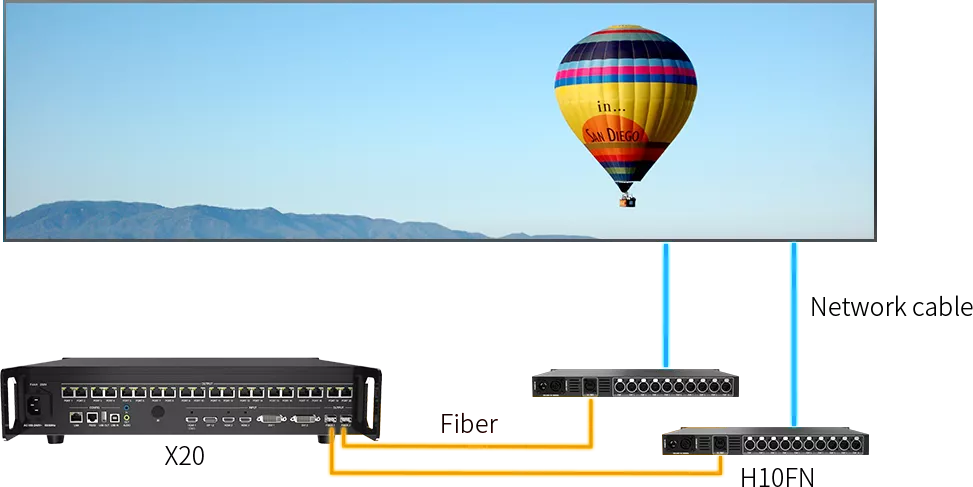 Six-layer Display.
Free layout of six-layer with smooth scaling effect.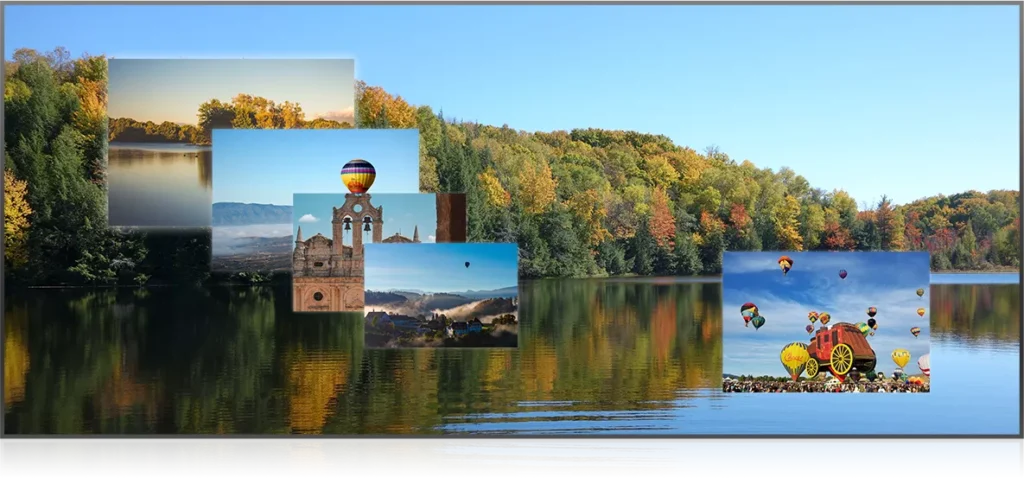 Independent Audio Ports Provide Spectacular Sound.
Equipped with Hi-Fi audio input and output ports,
it extracts from the HDMI signal and outputs the audio to the speaker through the device's audio port.
The speaker system makes it easier to operate.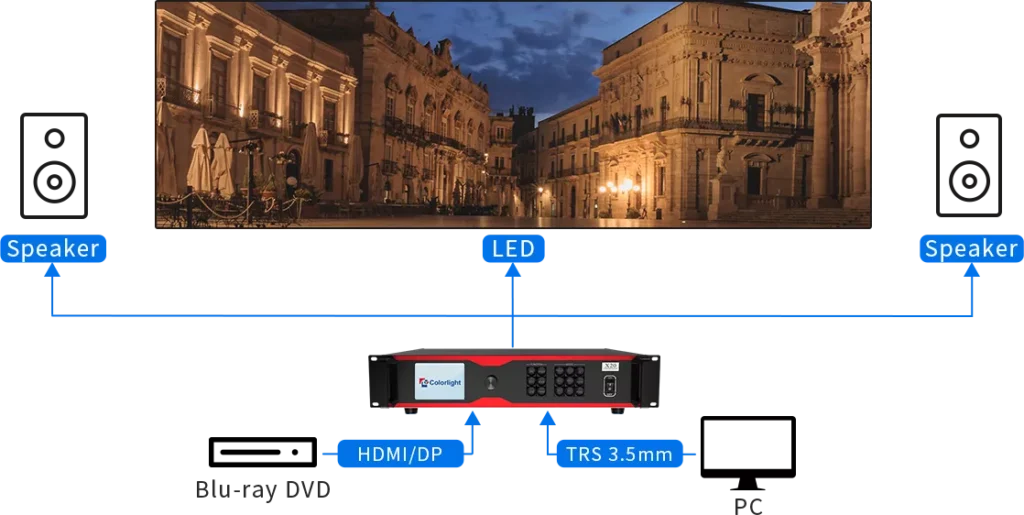 Flexible Control.
With TCP/IP, you can control and manage the processor through LAN. Meanwhile,
it is compatible with third-party device control through TCP/UDP/RS232 protocol,
which is more convenient to operate.