Description
Six-channel Video Signal Input
01
Kstar LS4 Pro supports six-channel HD video signal input, including DVI×1, HDMI×1, VGA×1, and CVBS×2.
At the same time, LS4 Pro support four audio inputs and one audio output. It supports video and audio synchronous switching.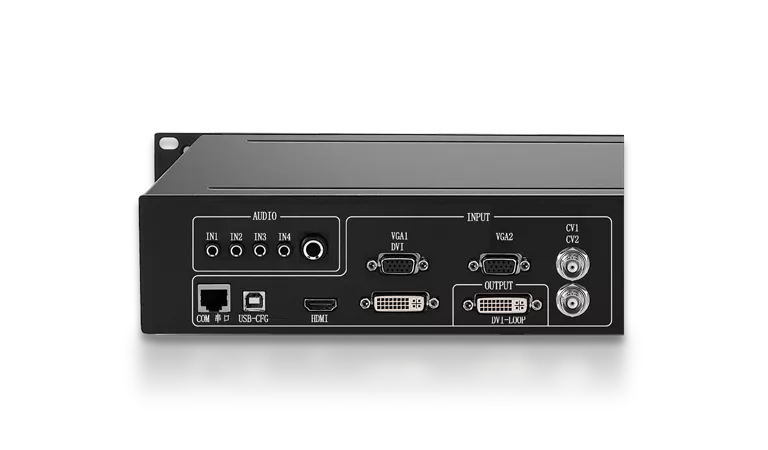 Four network ports with 2.42 million pixels
02
LS4 Pro is equipped with four Ethernet port outputs, the maximum resolution is up to 2.42 million pixels. The maximum horizontal resolution is 3840 pixels, and the maximum vertical resolution is 1920 pixels.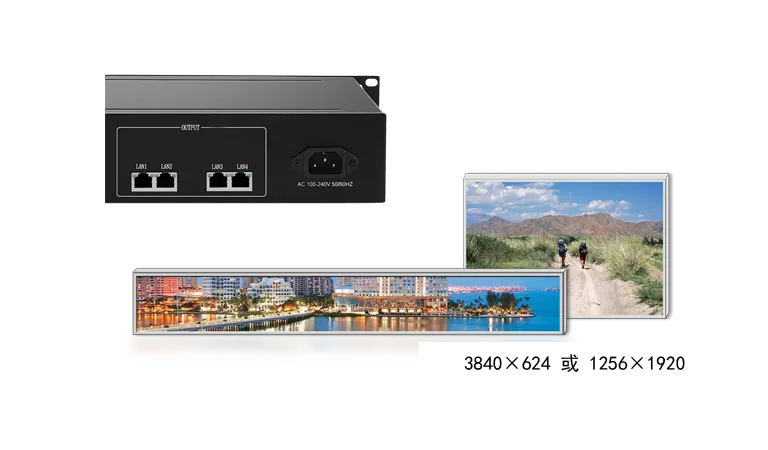 Seamless Switching With Fade-in and Fade-out
03
LS4 Pro supports fade-in and fade-out signal switching, without a blank screen during the process.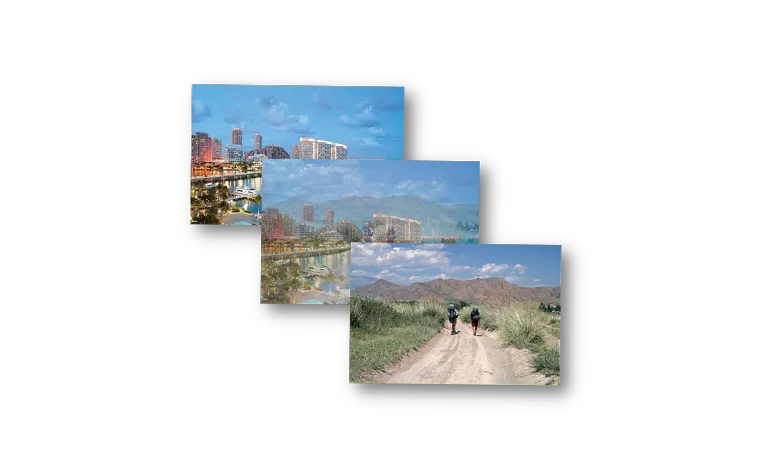 Configure Screen Without Computer
04
Kstar LS4 Pro can store the project file information in advance. Users can complete the cabinet mapping of the LED screen according to the guidance through the navigation menu without a computer.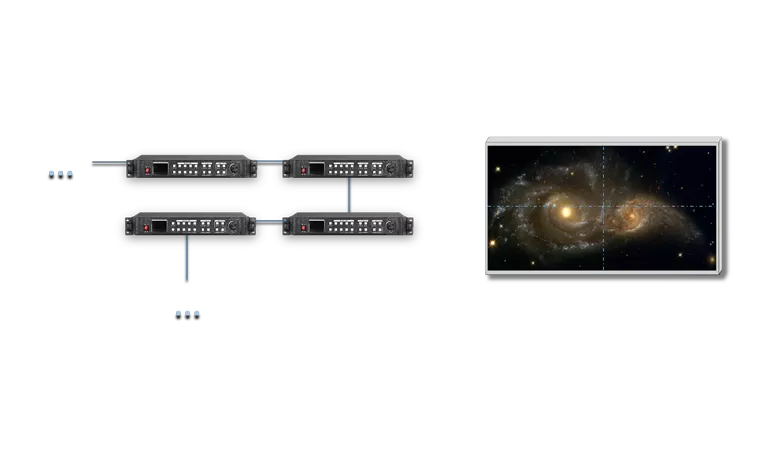 Date-read-back and Easy Recovery
05
With the data-read-back function, users can quickly get the correct configuration parameters from the receiving card when replacing the controller.
With the easy recovery function, when the user changes the receiving card, LS4 Pro can resend the configuration stored in the device, so as to complete the system recovery without reconfiguring the parameters.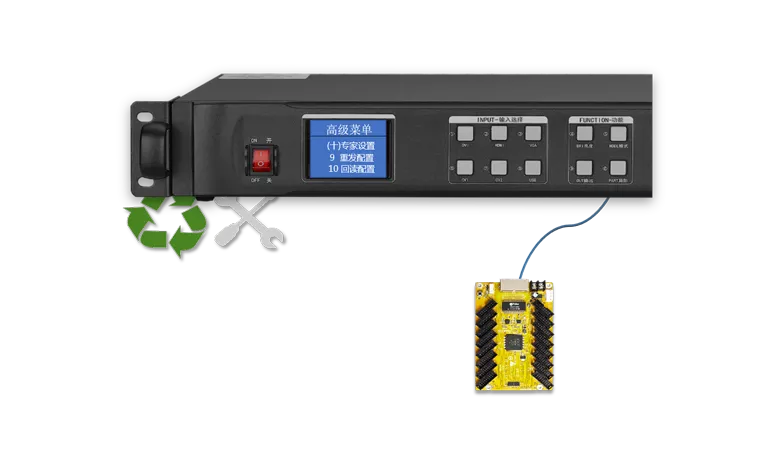 Multi-machine Cascade Splicing
06
Kstar LS4 Pro supports frame synchronization technology, multiple machines can work together by using a DVI-Loop interface and realize seamless splicing to control high-resolution screens.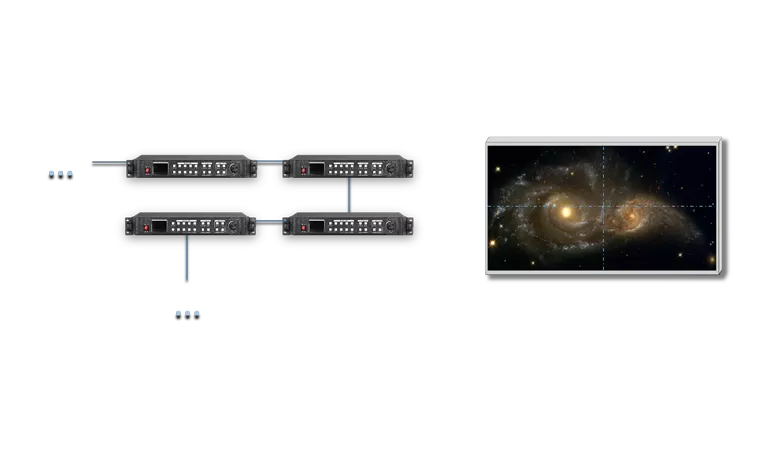 LS4Pro supports a dual-window display. Two signals of the same one or different ones can be arranged arbitrarily on the screen to achieve display effects such as split screen, screen overlay, etc.