Description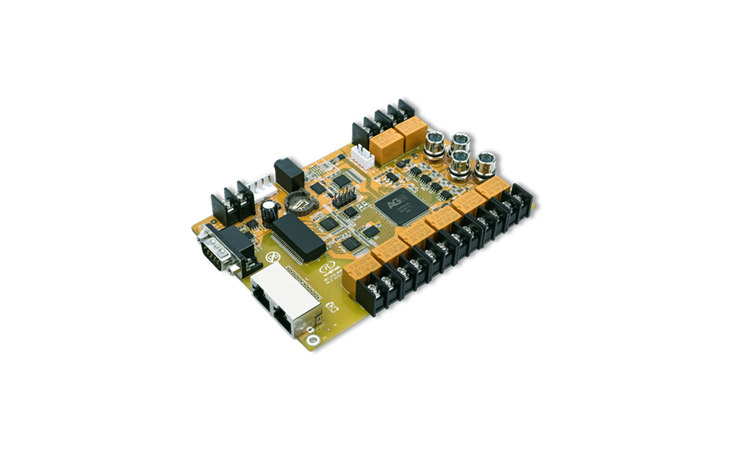 Power switch control
Brightness automatic adjustment
Temperature and humidity detection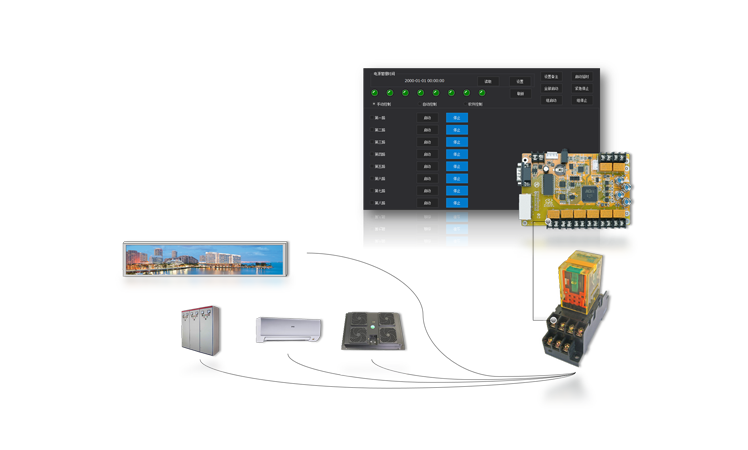 •The multi-function card MF630 can realize remote switch management of on-site equipment such as large screens, fans, air conditioners, and power distribution cabinets through multiple control relays.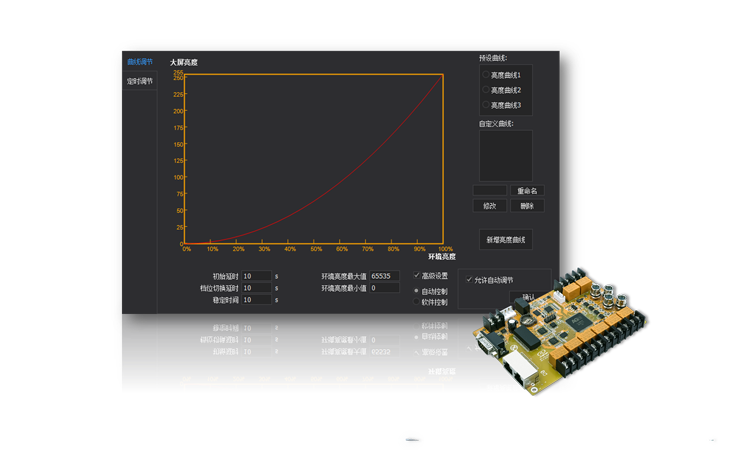 Brightness automatic adjustment
03
•The multi-function card MF630 supports 4 optical probes, which can monitor the ambient brightness. According to the ambient brightness value and the previously set brightness adjustment algorithm, the brightness of the display is automatically adjusted to achieve energy saving and environmental protection, and to ensure the best viewing effect of the display. .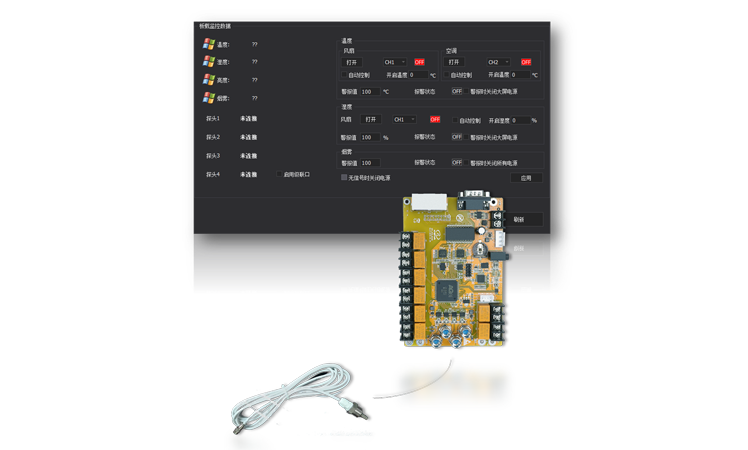 Temperature and humidity detection
04
•The multi-function card MF630 can monitor the environmental temperature and humidity, ensure the use environment of the LED large screen, and ensure the normal operation of the LED display system.