Description
Intel high-speed processor delivers strong performance.
With built-in dual Intel® Xeon® processors, CS16K is designed to be equipped with 32 cores and 64 threads, providing unprecedented data processing capabilities. It fully drives 7 PCIe expansion slots and 104 PCIe 4.0 channels which offer excellent device expansibility and extremely high data transmission bandwidth.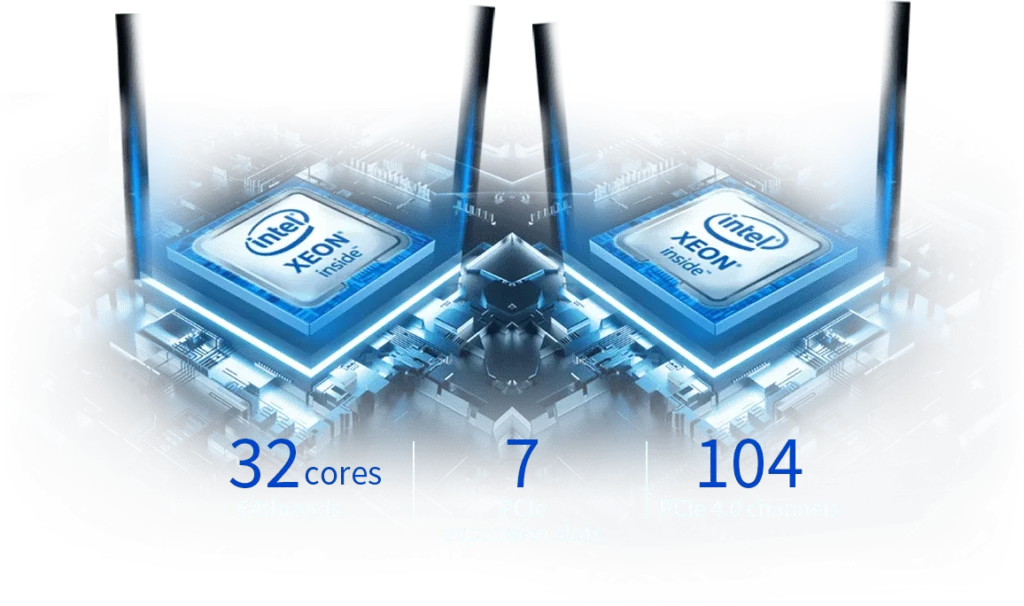 Vigorous code core with excellent performance.
With NVIDIA professional graphics cards, colorlight CS16K provides up to 77.4 TFLOPS
and 96GB of high-bandwidth frame buffer memory.
Output 75-million-pixel images, decoding ultra-high-specification videos with ease.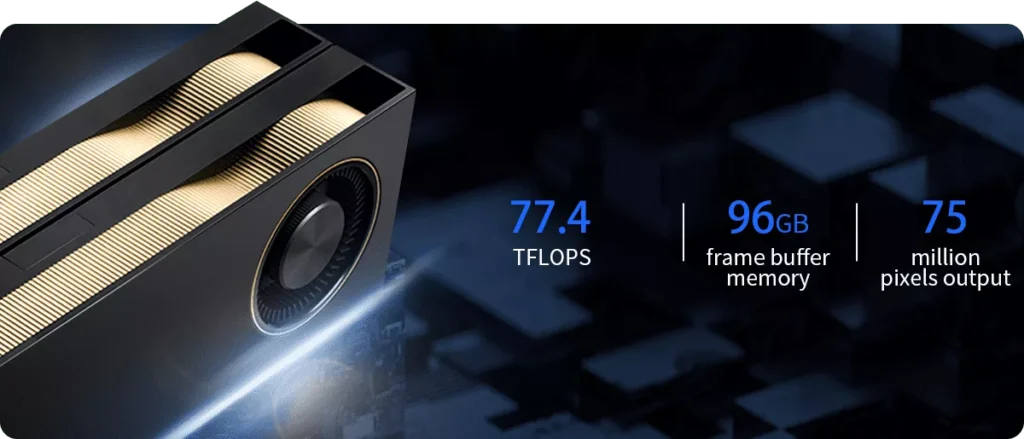 5RU rack-mounted chassis,
high-performance cooling system.
The spacious chassis of CS16K with an internal cooling system can ventilate all the heat generated
by more than 1000 watts of power. The server is still able to achieve full-power performance
in high-load application scenarios at any time.

Massive ECC memory, stable and fast.
CS16K supports 16 channels of high-speed ECC memory,
which can be expanded up to 2TB. It boasts strong data processing capability
to handle large projects efficiently and stably.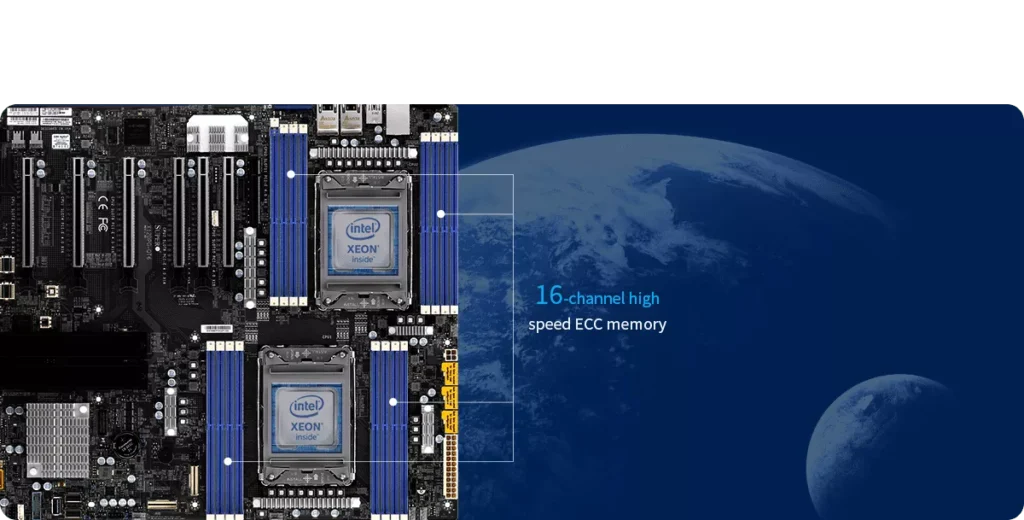 Colorlight GrandShow, the genius behind the server.
Colorlight's self-developed GrandShow has brought creative changes to image display technology.
It not only allows ultra-16K video files to be decoded and played directly on one device
but also allows the display to be customized at will, letting brilliant ideas be perfectly presented to create infinite possibilities.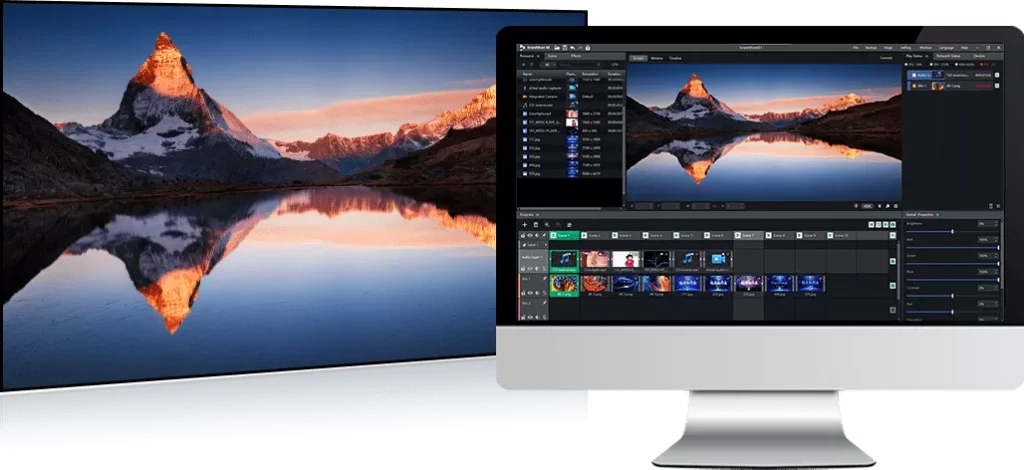 16K× 4K video decoding and output.
The server has the capability of software decoding and hardware decoding to deliver the best performance of CPU and GPU. It achieves pixel-to-pixel display on a 16Kx4K screen smoothly.

Accurate frame sync among media servers.
With the unique GrandShow Sync technology of Colorlight,
dozens of media servers can output ultra-high resolution videos with inaccurate frame sync.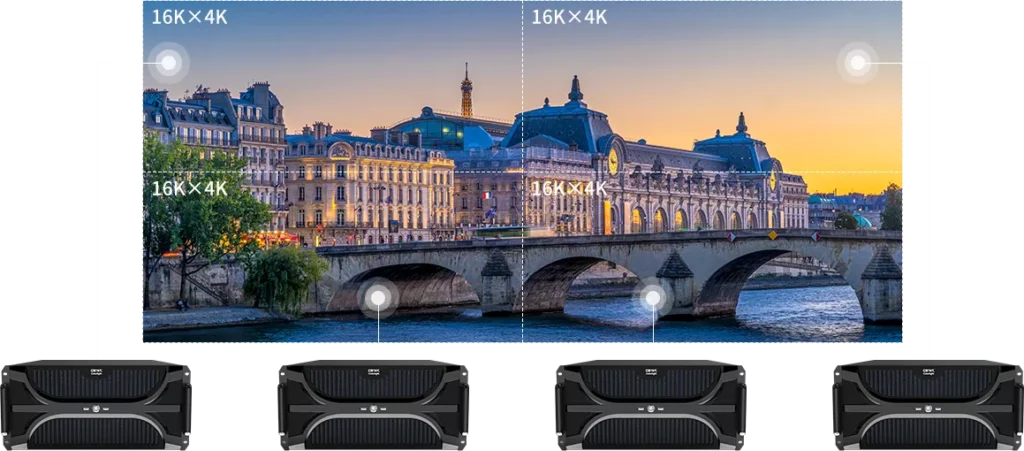 Creative display with infinite possibilities.
3D mapping technology enables presenting a creative display on any shape, structure or building.

 Excellent compatibility with common media types.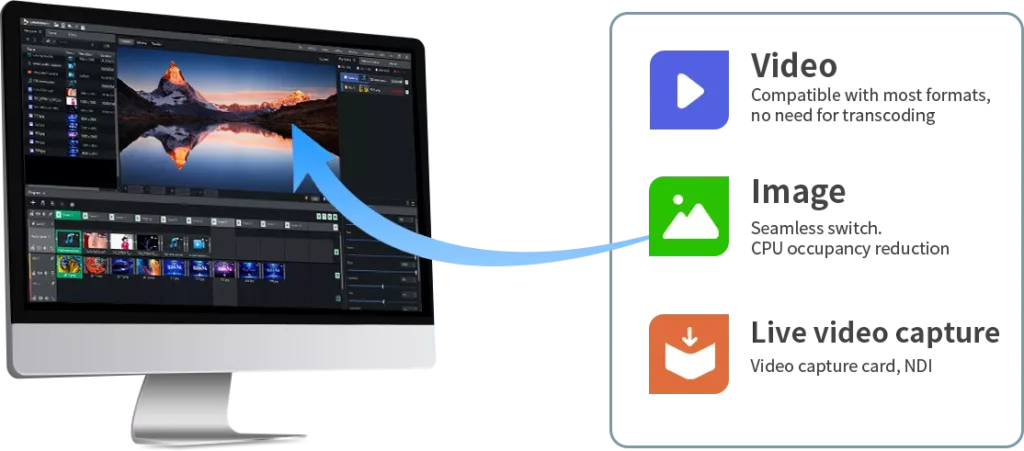 Live video capture.
It is designed to capture multiple content streams through HDMI, SDI, DVI interface of capture cards. RTSP/ RTP/ NDI® network video streams are also available.

3D display.
Support 3D video display to provide immersive experiences.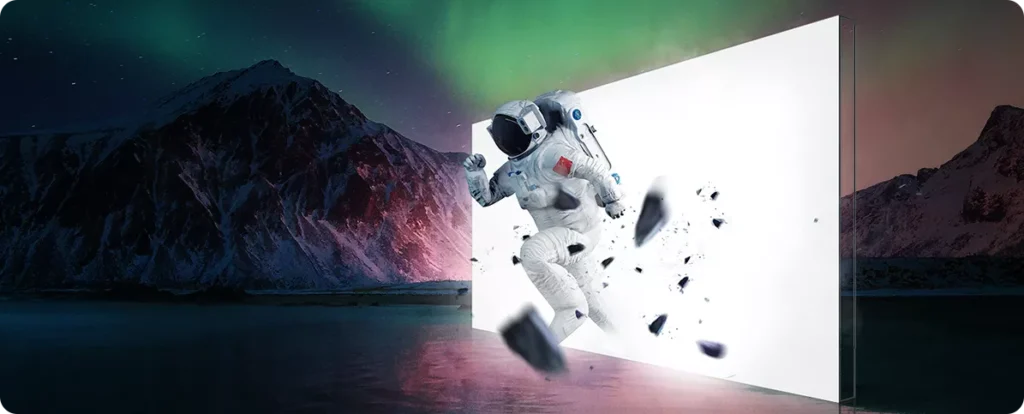 HDR display.
Wide color gamut, high dynamic range and high contrast.
Delicate image with richer colors reveals the world in their vividness.
Sequence frames playback, cinematic clarity.
Various of lossless or even uncompressed image formats, ultra-high resolution images and high frame rate contents can be displayed to meet the marvelous display effect requirements of professionals.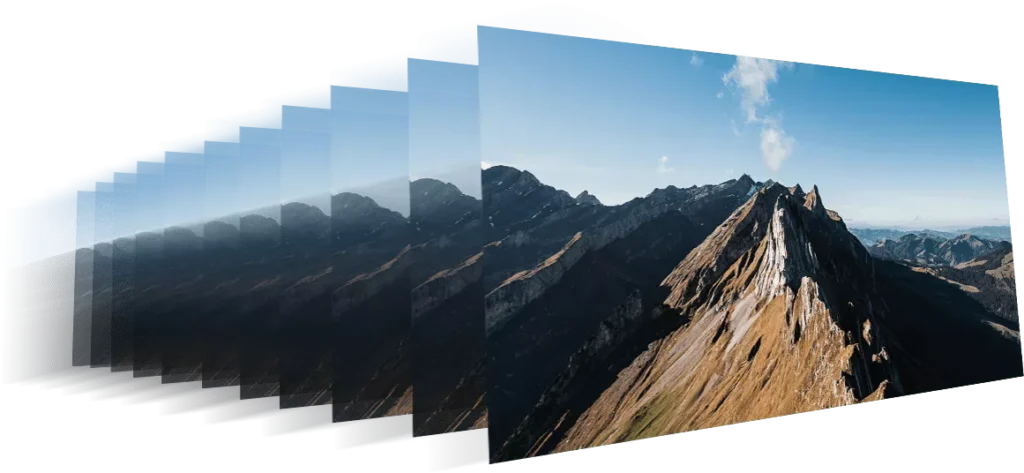 Extra-long screen display.
Support pixel-to-pixel smooth playback, even on long screens with ultra-100K pixels.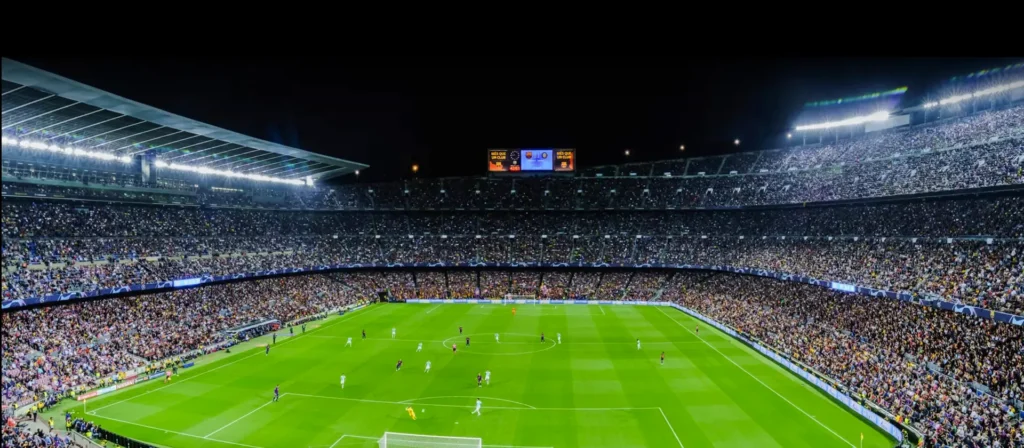 7.1 surround sound, immersive experience.
7.1 surround sound offers you a premium sound effects and envelops you in sound from all directions, giving you more in-depth, immersive and true-to-life experiences.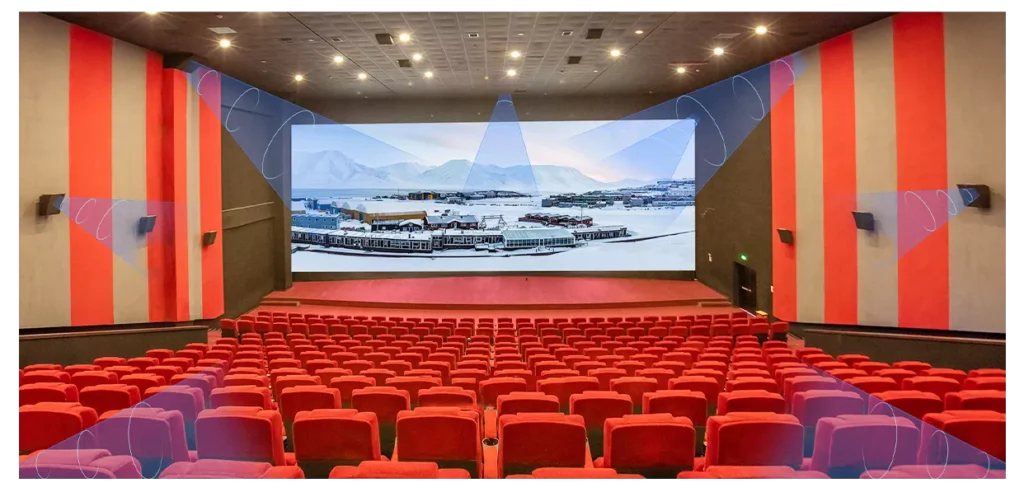 Wonderful effects.
Support a variety of transition effects, mosaic effects,
and feather effects to meet the needs of some of the most prestigious displays in the world.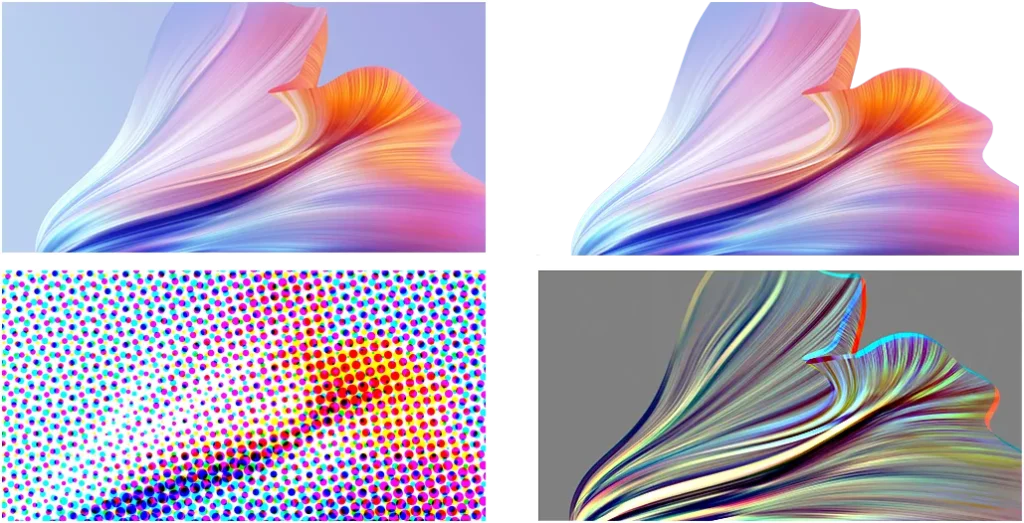 Multiple backups.
The backup media server takes control automatically and instantly
with no flashing or blackout if the primary one fails, ensuring normal image output.
Real-time monitoring and easy-to-use visualized interface.
Simplify the management by connecting to Pad and realize real-time image monitoring.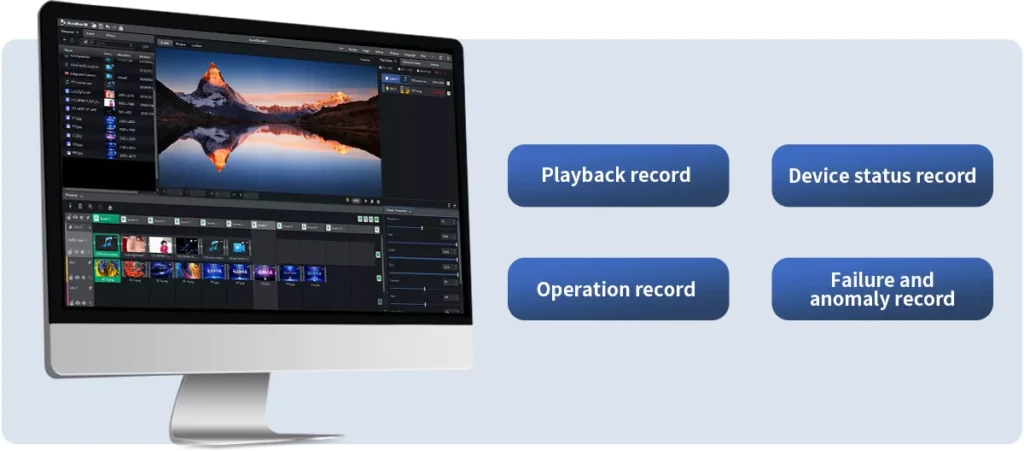 Flexible external control.
Support Pad, central control, laser pointer, console and other external controls.
Functions include image playback, scene switching, c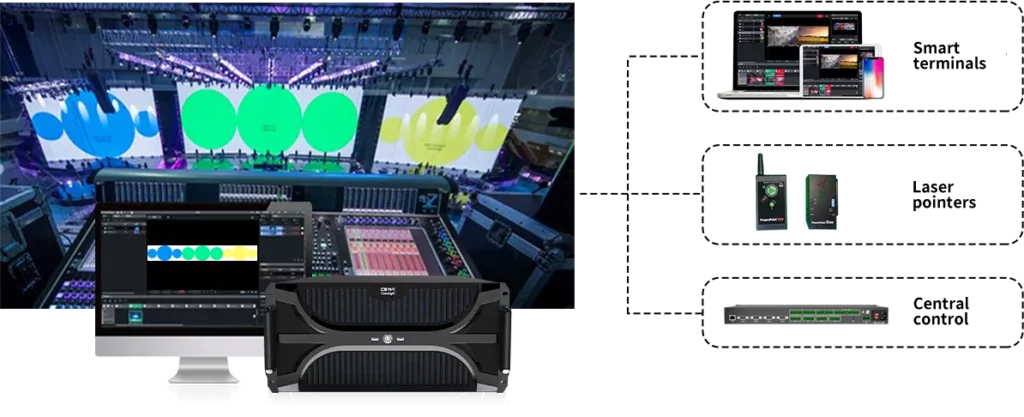 olor and volume adjustment and others.