Description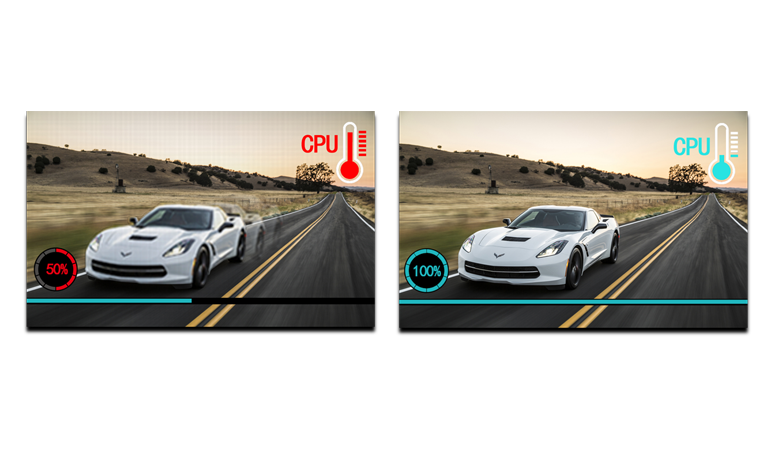 Kommander Rendering Core
01
The unique algorithm of KYSTAR is applied to the rendering core of Kommander F2. It can solve the problem that it is hard to achieve smooth playing when processing high resolution video and high bit rate video via normal computer.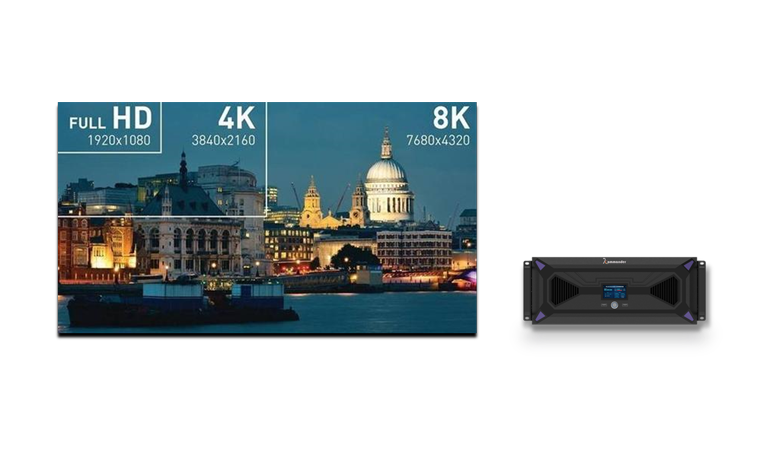 8K Video Hardware Decoding
02
Kommander F2 supports hardware decoding, which can easily decode 8K or higher resolution video files, providing ultra-high definition image quality for the video.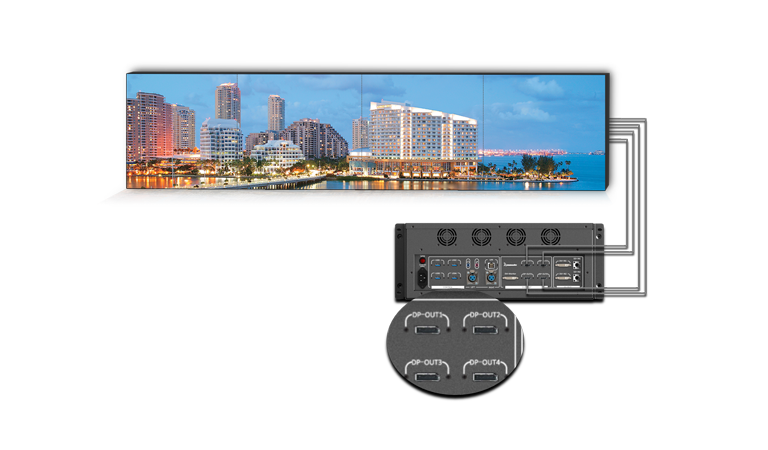 8K Resolution Of Single Machine
03
Standard Kommander F2 is equipped with 4 DP outputs. The resolution of each output can be up to 4K × 2K @ 60Hz, the total output resolution of F2 can reach 33 million pixels, the maximum horizontal and vertical resolution of which can be 16000 pixels.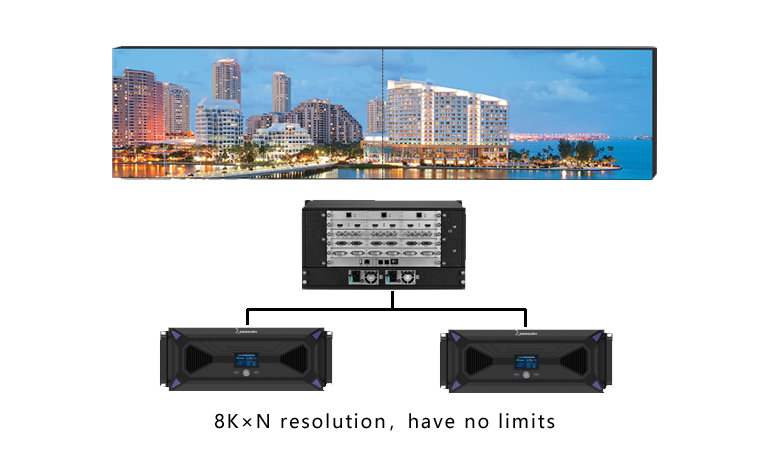 Kommander F2 supports multi-machine cascade to complete the control of 8K × N resolution LED screen.
When cascading, all devices are in linkage state, users can complete the control of the whole device group through one server.
KFS Frame Synchronization Technology
05
Kommander F2 supports KFS (Kystar Frame Synchronization) technology, which can ensure that each server is at the same working frequency. And the output image is fully synchronized to avoid image seam between different servers.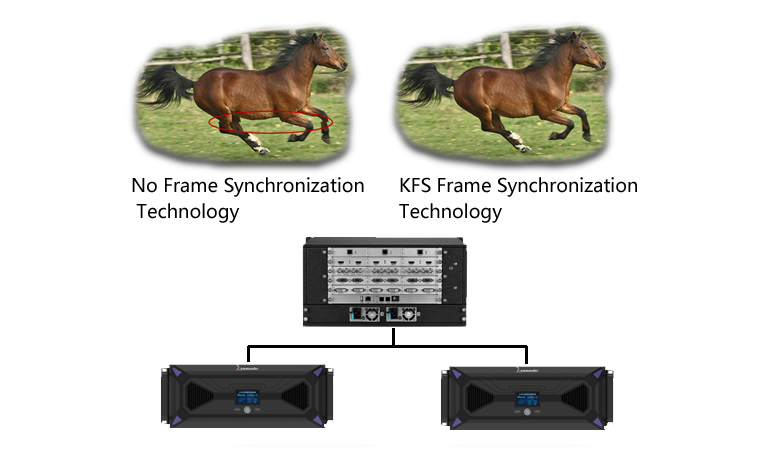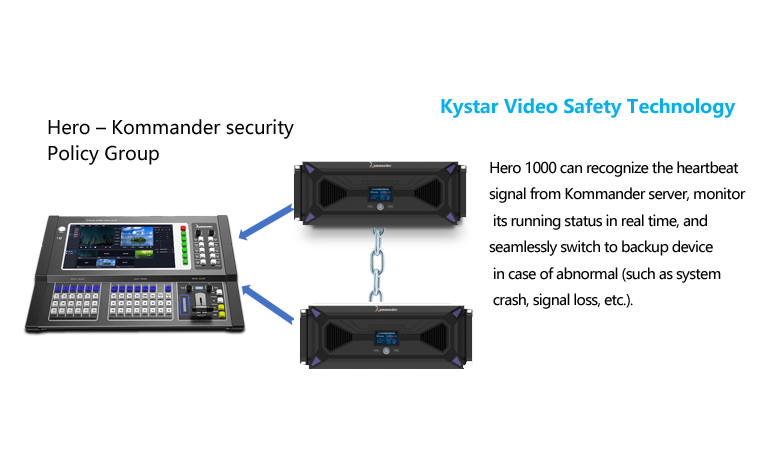 Multi-machine Seamless Backup System
06
Multiple Kommander F2 and hero 1000 can constitute a backup system. Multiple F2 can always keep playing synchronously. When the host server is out of order, the backup server can complete seamless automatic switching.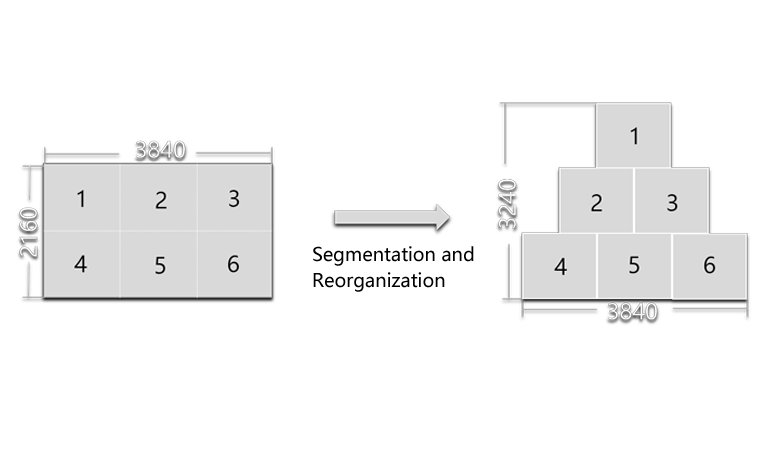 Output Segmentation and Reorganization
07
Kommander F2 support  output port arbitrarily segmentation and reorganization, so that the screen shape driven by each output port is not limited by the rectangular output of the output port, and at the same time, the connection of the display screen with complex shape becomes simple.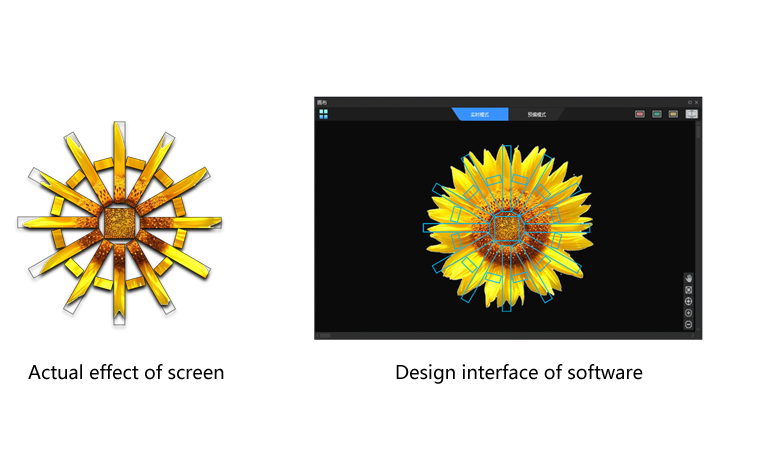 Visualized Simulation Design
08
Kommander F2 supports visualized simulation according to the actual size and installation position of the LED screen. Combined with output segmentation and reorganization, it makes the design of the whole broadcast scheme very simple.
Kommander F2 allows customers to save the layout and display content as a preset. Users can switch the preset when they want to change the layout or display content. It is very convenient to manage of multiple screens.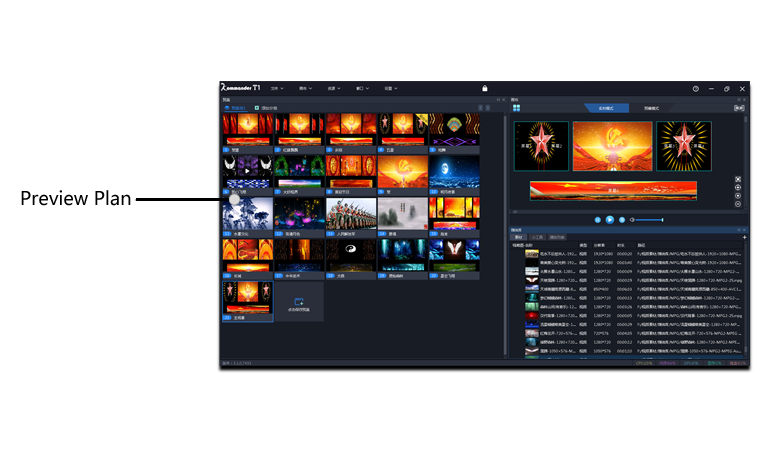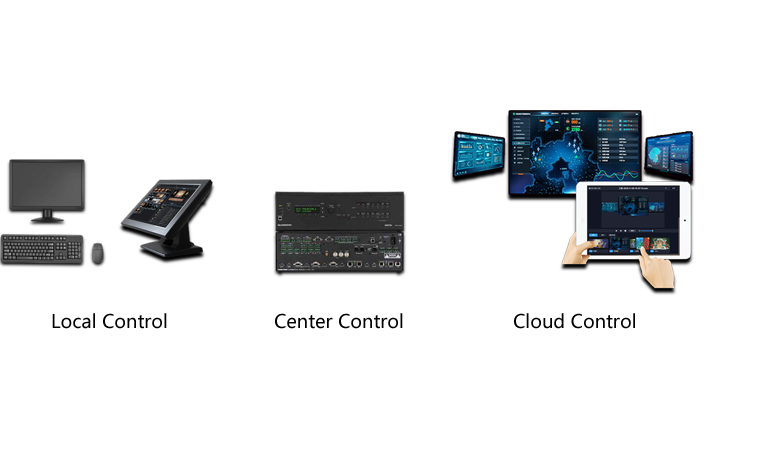 Multiple Control Modes
10
Kommander F2 can be controlled by several methods: local controlled by the keyboard and mouse or touch screen, program controlled  by the central controller, cloud-based controlled by Kares system.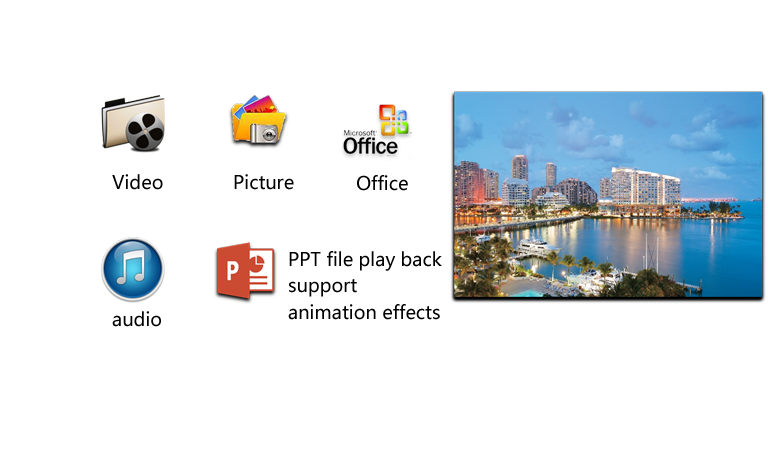 Support Multi-format Media Resources
11
Kommander F2 supports various formats of pictures, videos and music. Users do not need to transcode video formats in advance.
It also supports direct display of Word, PowerPoint, Excel and other files, and retains animation effects when playing PowerPoint files.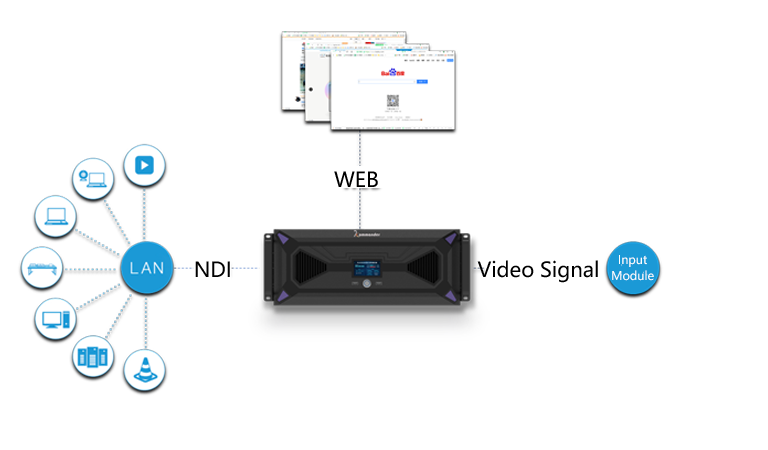 Steaming Media and Video Capture
12
Kommander F2 has strong network expansion capability. It can insert lots of web layers. It also supports NDI protocol, which enable it to display multiple local area network device content.
At the same time, F2 can process external video signal content with optional video input cards in real time .
Special Effects Processing
13
Kommander F2 supports a series of special effects. It not only supports basic layer operations such as layer overlay, changing layer transparency, image rotation, adding subtitles, etc., but also has more than 20 kinds of VJ special effects to help users complete creative project.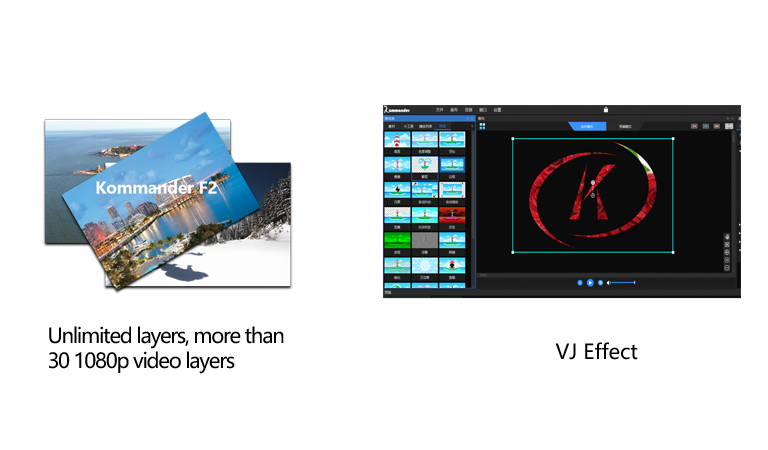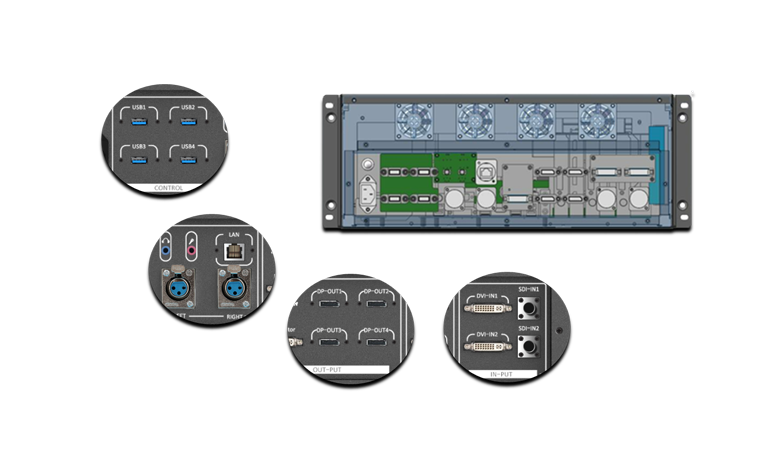 Kommander F2 has a modular design. It is divided into USB module, audio module, video output module and video input module.
Each module is relatively independent, with photoelectric isolation protection, which can effectively avoid interface damage due to high voltage, high pressure and hot plugging.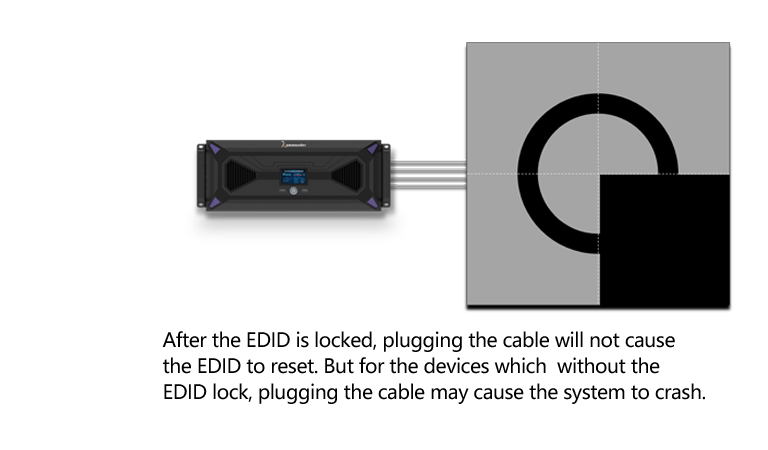 Kommander F2 is equipped with a EDID lock system. After the user completes the configuration of the whole display system, he can lock the EDID information .It can prevent the system confusion caused by the EDID information reset that due to the wrong unplugging of the output cable, back-end equipment malfunction and other reasons.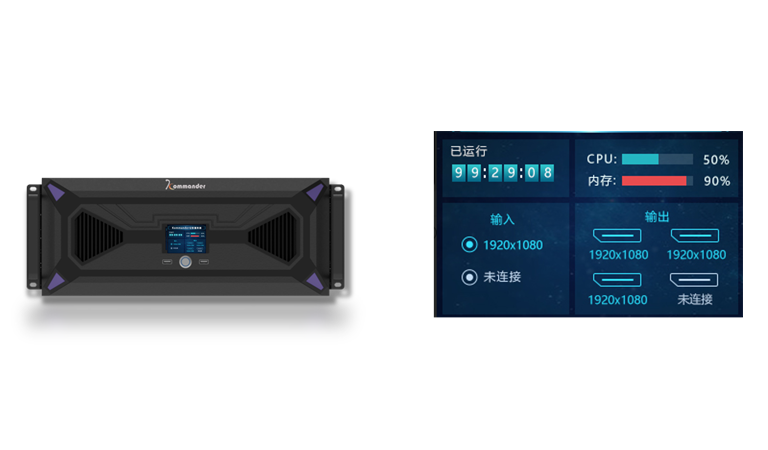 System Operation Monitoring
16
Kommander F2 has the function of monitoring the system operation status. The user can know the system status through the prompt information on the equipment panel to prevent the occurrence of faults.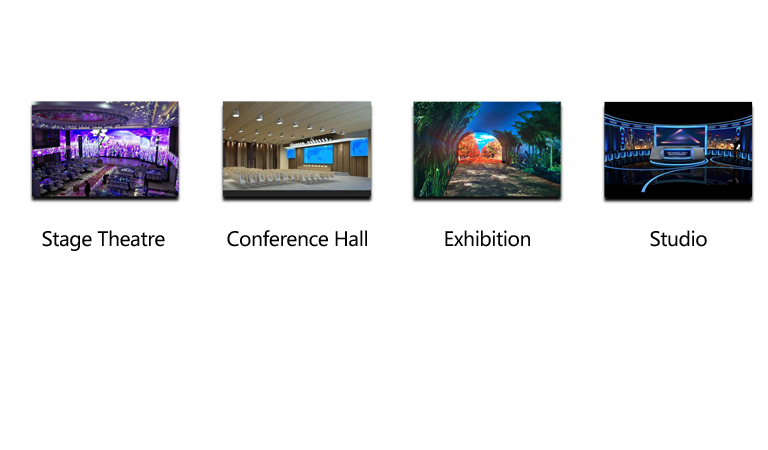 Common Application Scenarios