Description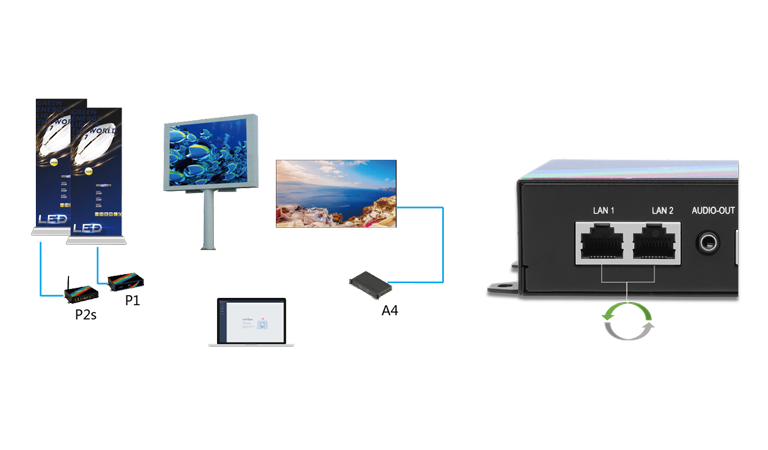 Single network port with 650000 pixels
01
P1 have tow Ethernet port outputs that are back-up to each other, which resolution is 650000 pixels. The maximum horizontal resolution is 4096 pixels , and maximum vertical resolution is 1536 pixels.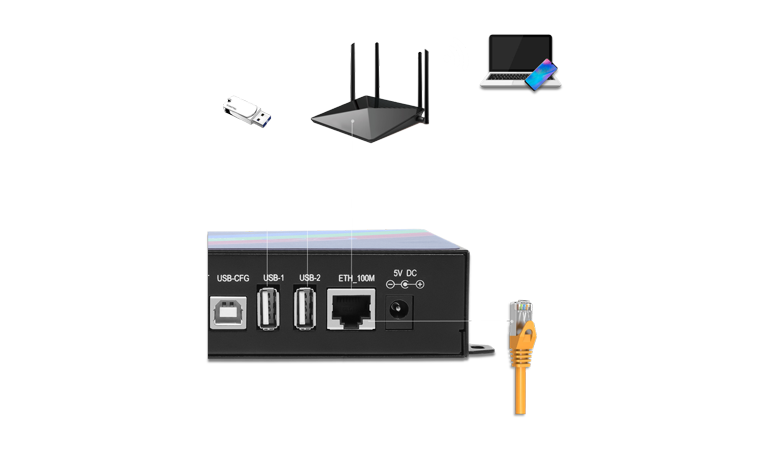 Multiple Communication Mthods
02
P1 supports multiple communication methods:
Access the network through router for mobile phone and computer connection to finish wireless LAN configuration screen.
Directly connects to the computer to establish communication through the network cable;
Supports playing the files from external USB disk.
Multi-format and multi-window mixed editing
03
P1 has excellent multimedia support capability, supporting multiple formats of video, picture, audio, text and multiple text forms.
P1 can display 3 video windows of 1080P files and more than 10 picture windows at the same time.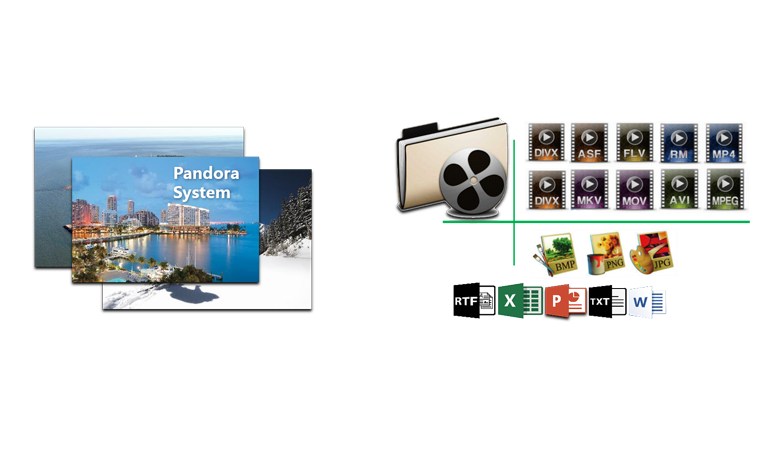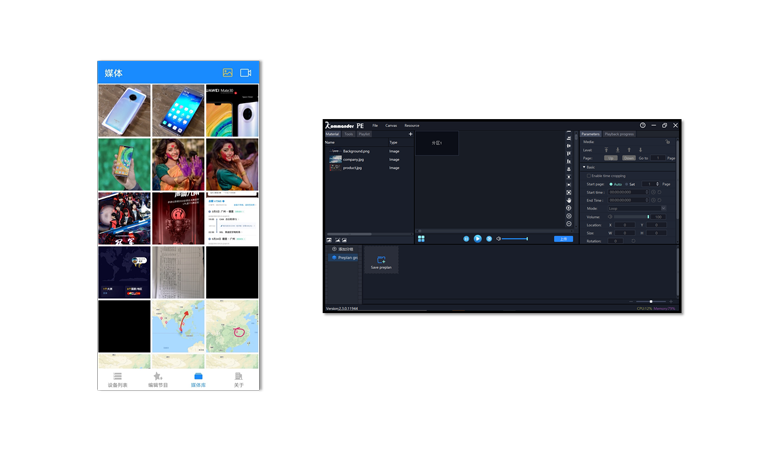 Professional Program Editing And Broadcasting
04
P1 can edit programs through the kommander PE media editing software on the PC end. Kommander PE has professional video optimization and programming capabilities, which can meet the complex broadcast requirements. At the same time, P1 can also edit real-time programs through the mobile app "Pandora box", with wireless connection, convenient and fast.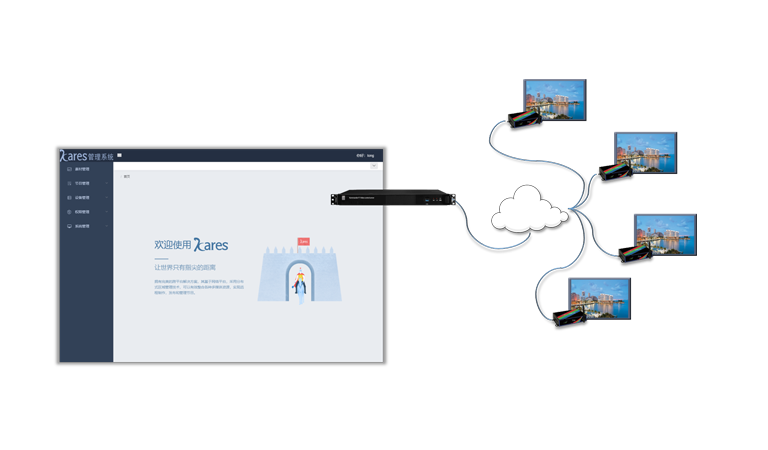 Kares Cloud Control System
05
P1 supports cloud-based management system. Pandora display terminals distributed in different locations can be connected to Kares through LAN or Internet to realize cluster display control .